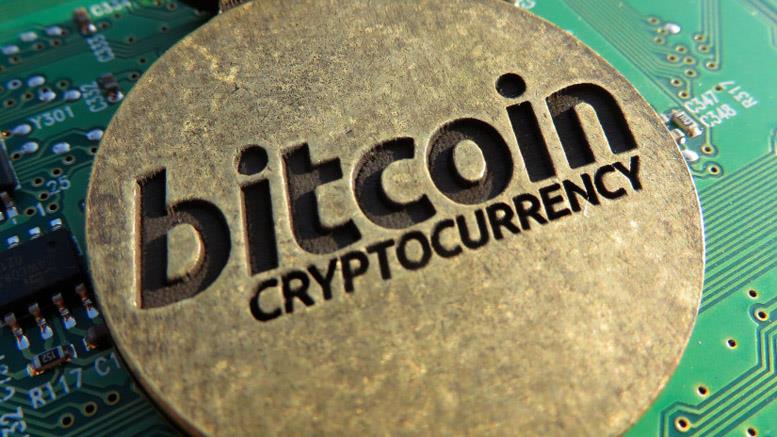 Factom - Bitcoin Blockchain Savior?
Bitcoin may be a victim of its own success. The blockchain is now around 28 gigabytes, and as more people jump on the Bitcoin bandwagon, it will only grow faster. With new Bitcoin technologies like Omni andCounterparty on the horizon, letting us put all kinds of things on the blockchain, scalability has become a concern. Bitcoin's blockchain is not just for bitcoins anymore, and many fear it's running out of room. It increases in size with each transaction, and with the current maximum block size, the network can only support seven transactions per second. This has caused a serious debate....
---
Related News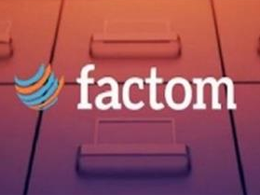 Factom is perhaps the most anticipated project in the cryptocurrency ecosystem for 2015. Factom promises to introduce new blockchain based software that will bring developers the tools to build a new generation of applications using the blockchain technology while making it available to every type of organization. Factom introduced the first functional blockchain technology that provides an unalterable and safe record-keeping system. By using another data layer on top of the Bitcoin blockchain, the Factom protocol can secure millions of real-time records in the blockchain with a single....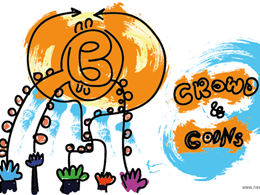 Factom is a new data layer technology that works on top of the Blockchain. Factom has designed a new platform to store any type of data into the Blockchain. Entries stored in Factom can never be changed or deleted, making Factom the perfect platform for developing a wide range of applications. Factom has developed a way to overcome the Bitcoin limitations and enhance its capabilities. Almost two days ago, Factom crowdsale was launched and in less than 24 hours raised about 580 BTC. At the time of I'm writing they already raised 658 BTC. The Factom crowdsale was launched on the....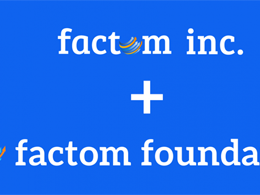 Last week The Factom Foundation released its latest project development news update. Factom is this year's most awaited project in the cryptocurrency space. The concept behind Factom is a very innovative one since it enables company's to use the technology without ever owning cryptocurrency. Factom is a distributed, decentralized protocol running on top of Bitcoin. The software is open source, and anyone is free to use it for any purpose. The Factom network gives developers the tools to build a new generation of applications that use blockchain technology. Factom uses a data layer on top....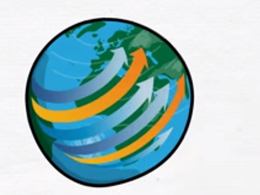 Factom has received $1.1m in new funding as part of an equity crowdsale hosted by crowdfunding service BnkToTheFuture. Billed as a data and record keeping layer for bitcoin, Factom had offered 7.8% equity toward a $700,000 minimum investment goal to be reached by 9:39am GMT today. The project ultimately exceeded this goal, drawing 323 investors; each providing an average contribution of roughly $3,400. Factom Foundation chairman David Johnston credited the positive perception of the company as a key factor in the raise, telling CoinDesk: "The community has been very supportive of Factom....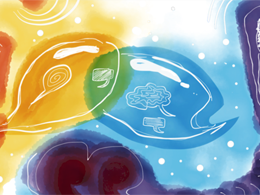 Founded by Paul Snow and Peter Kirby, Factom is a 2.0 solution built on top of the Bitcoin blockchain. By distilling data to single hash and inserting it into the blockchain via a transaction, Factom allows the verification of any kind of record or information. NewsBTC's Andrew Wagner managed to get a hold of Peter Kirby to ask him a few questions about what's going on with their new technology, and its likely future. Andrew Wagner: first, tell us a bit about your background. How did you come to be doing Factom? Peter Kirby: I'm a long time entrepreneur and have been in sales/marketing for....
---
Quotes
No one really knows who is really behind Bitcoins, as the creator is just a pseudonym Satoshi Nakamoto. That in itself should be a huge red flag. I would certainly not trust my life savings to some mysterious computer algorithm created by shadowy anonymous characters in a system that attracts underworld types.