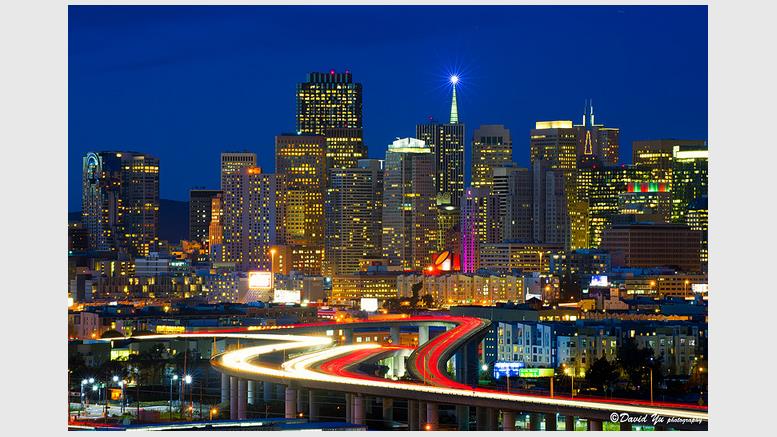 Nakamoto's: SF's First Bitcoin Retail Space Opens For Business
20Mission is a large co-working and co-living space in the center of San Francisco. For those that are not familiar with the space, it can be summed up as follows: a place where engineers, graphic designers, coders and individuals from a host of all walks of life meet, live, work and play. It plays host to tech entrepreneurs galore, and is a melting pot where many ideas and top start-ups are born - Purse.io, the bitcoin gift card company being just one example in the digital currency space. It has hit the headlines today for another venture into the bitcoin world - namely Nakamoto's.....
---
Related News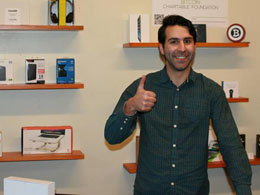 Purse.io, a startup that lets consumers buy Amazon items at a discount using bitcoin, has opened a brick-and-mortar store. Called Nakamoto's, the shop is designed to demonstrate that digital currencies can rival other payment methods, offering shoppers significant savings. Purse CEO Andrew Lee told CoinDesk: "The goal for Nakamoto's is to demonstrate the advantage of using bitcoin to mainstream users. The store sells everything for 10% cheaper than Amazon, if paid in bitcoin." Lee indicated that he sees a large opportunity in the Nakamoto's concept, and that the company is looking to....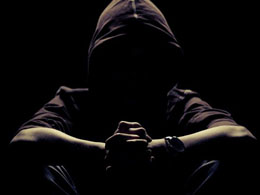 Dorian Nakamoto, the Los Angeles-area man Newsweek claimed, was the creator of Bitcoin, recently held an AMA on Reddit. The creator of Bitcoin, Satoshi Nakamoto, disappeared after his invention began gaining mainstream attention. In early 2014, Leah Goodman published a story for Newsweek claiming Dorian was Satoshi. Dorian denied this accusation. During the AMA, Dorian unveiled that, in her pursuit of a story, Goodman broke the law. The Newsweek article opens with an account involving two police officers. ... Now face to face, with two police officers as witnesses, Nakamoto's responses to....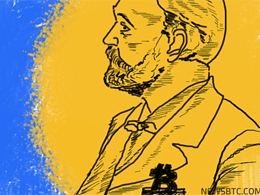 Satoshi Nakamoto, the creator of the digital currency called Bitcoin was nominated to receive the Nobel Prize in economics in 2016. The proposal was presented by Bhagwan Chowdhry, an economics professor at the University of California in the United States. Chowdry believes the technology presented by Satoshi is the most significant development of the 21st Century and will have immense implications in the way finance will be conducted in the future. Chowdhry explains: "I can hardly think of another innovation in the field of economy in recent decades with such influence. Satoshi Nakamoto's....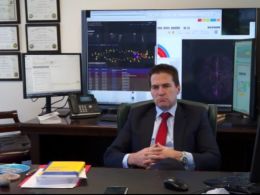 A text analysis of Craig' Wright's writing by a specialist working with the U.K.-based International Business Times (IBT) has determined that the Australian is most likely not Satoshi Nakamoto. The company used a technique that compares texts written by Wright with anonymous texts believed to be sent by Nakamoto, including the original bitcoin white paper. Both Gizmodo and Wired reported in December that Wright, a 44-year-old Australian cryptocurrency expert, might be the pseudonymous Nakamoto. The reports set off a flurry of speculation, with many claiming Wright....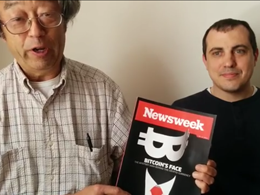 Dorian Nakamoto, the California man who is Satoshi Nakamoto - but not the one the media is looking for - has appeared in a YouTube video thanking the bitcoin community for its support. Bitcoin entrepreneur Andreas Antonopoulos organized the fundraiser as partial compensation for Nakamoto's recent troubles, after a Newsweek cover story 'revealed' him to be bitcoin's mysterious originator. The appeal has raised over 47 BTC (roughly $23,000) and Nakamoto says he plans to keep his "bitcoin account" open and become a user. In the three-minute video, Nakamoto appears alongside Antonopoulos and....
---
Quotes
Bitcoin has already become too big to fail. This is not a genie they can put back into the bottle.