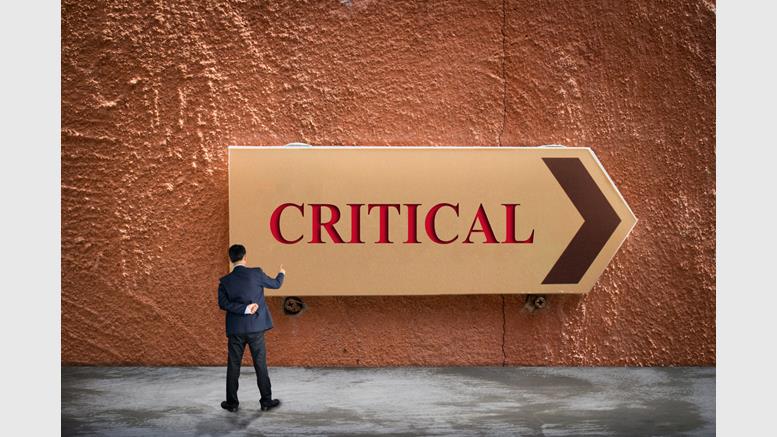 Bitcoin Price Advancing From Critical Support
Bitcoin price has advanced from the low in five clear waves and is above the contention levels 1500 CNY and $243. Also, elsewhere in CCN today, xbt.social announces unprecedented gains in its first six weeks of trading. This analysis is provided by xbt.social with a 3 hour delay. Read the full analysis here. Not a member? Join now and receive a $29 discount using the code CCN29. Bitcoin Value and Price Analysis. Time of analysis: 18h45 UTC. BTC-China 15-Minute Chart. From the analysis pages of xbt.social, earlier today: The 15-minute BTC-China chart is shown in a zoomed out view to show....
---
Related News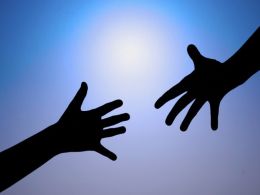 Bitcoin price is holding to a previous chart structure after finding support near 2900 CNY and $440. The 1hr 200MA has provided the support discussed in yesterday's analysis. Currently price is holding an advancing line around the advancing Fib line that has defined price action for the past several weeks. Although the chart looks to be advancing we await a Buy signal before opening any position in the chart.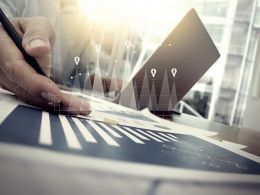 Bitcoin price made a full retracement of the week's advance and seems to be finding support at the base of the prior advance. By late yesterday, price had returned to the level from which this week's advance had launched. Just prior to this report, the market again again tested this level at 2500 CNY and $380 ($375 in some exchange charts). Without acting on such anticipation, we might see a reversal here – back to a temporary advance and later returning to this very same level being established as a new support floor near $380 and 2500 CNY. The price pattern is....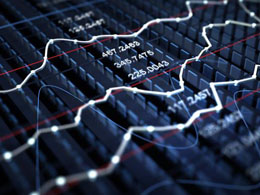 The Bitcoin price appears to be hanging precariously on the edge of a cliff. However, the failure to decline from current levels strengthens the case that a move up is due. Update. Time of analysis update: 19h35 UTC. A strong surge to the upside is approaching the 1.618 target at $398. The structure of the advancing wave is unusual and it will be interesting to see how it develops. The momentum of the advancing wave implies it will advance beyond the 1.618 Fib extension - if not today, then after a retracement. A resumption of the larger decline seems unlikely today. Bitstamp 15-Minute....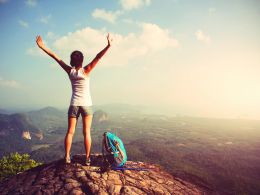 Bitcoin price continued advancing strongly and cleared $500 with minimal effort yesterday. Sunday trade has been mostly corrective, but there is no strong sign that the advance is over. Bitcoin Price Analysis. Time of analysis: 14h00 UTC. Bitstamp 1-Day Candle Chart. From the analysis pages of xbt.social, earlier today: Bitcoin price has advanced beyond $500 across all exchanges and we now expect price to make its way toward $550 and react to this strong support and resistance level. The current level of price, just below $525 (blue horizontal line), had acted as support and....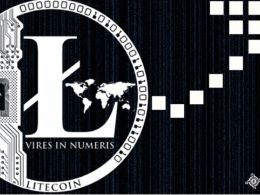 Yesterday, there were a couple of attempts by sellers to take Litecoin price down, but they failed. As a result, buyers stepped in and took the price higher. The most important point was the fact that the price managed to climb above a few critical resistance levels. First, there was a major bearish trend line on the hourly chart via the data feed from Bitfinex, which was broken during the upside drift. Moreover, the price also closed successfully above the 100 hourly simple moving average. A new weekly high was formed near $3.64 where the upside was stalled. There is a chance that the....
---
Quotes
No one really knows who is really behind Bitcoins, as the creator is just a pseudonym Satoshi Nakamoto. That in itself should be a huge red flag. I would certainly not trust my life savings to some mysterious computer algorithm created by shadowy anonymous characters in a system that attracts underworld types.