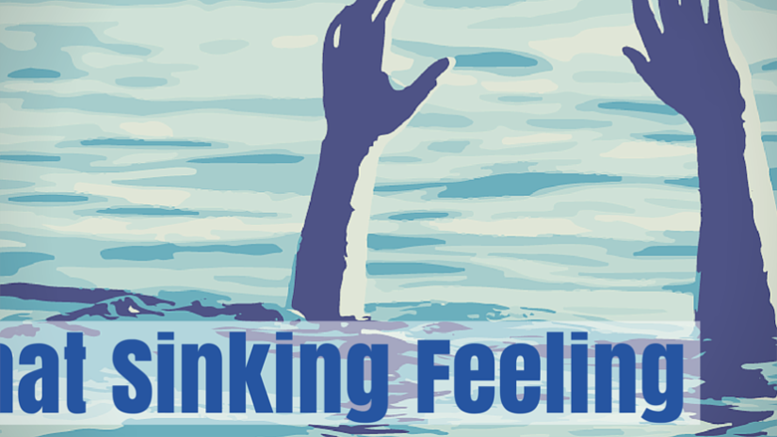 Dash Technical Analysis for 20/4/2015 - That Sinking Feeling!
Bears hold complete control over Dash as the cryptocurrency continues with its spree of hitting fresh lows. In my earlier analysis on Dash, I had mentioned that the cryptocurrency is steadily losing and that it is best to stay on the short side of the trade; those who had followed this advice would have made good money (or avoided huge losses) as the cryptocurrency has plummeted to a 1-month low of 0.01231BTC. Dash is still under extreme selling pressure, languishing near the lows at 0.01254BTC. Although it is incredibly difficult to comment now as to when the ignored cryptocurrency will....
---
Related News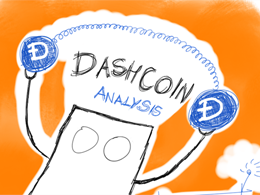 On the back of strong bullish pressure, Dash continued with its upward march before peaking out at 0.01610BTC. Dash then fell roughly 10% from the high to touch a low of 0.0145BTC. I had advised in my earlier analysis that the cryptocurrency was highly overbought and that it may be time to take some money off the table. Since the cryptocurrency is currently trading close to its strong resistance level, booking partial profits is the wise thing to do. Each Dash is now worth 0.01505BTC. A technical check of the 360-minute DRK/BTC price chart indicates that the virtual currency may witness....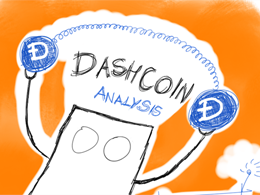 Dash has rebounded strongly after hitting a fresh 1-month low of 0.01163BTC yesterday; the price has jumped more than 6% from the previous observation of 0.01175BTC to the current 0.01267BTC. It was earlier discussed that the cryptocurrency was highly oversold and may stage a rebound and now with that accomplished, it will be interesting to see if Dash is able to break the lower-top, lower-bottom structure. Technical analysis of the 360-minute DRK/BTC price chart implies that there is steam left in Dash, but even that may not be enough to script a trend reversal. DashCoin Chart Structure -....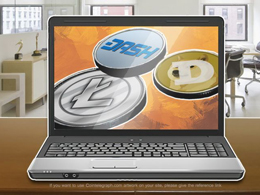 Since August 31st, 2015, when DASH left the largest exchange Bitfinex this cryptocurrency has had to cope with difficult times. Despite its technical originality and regular updates the DASH price continues its downtrend. Most traders are not ready to wait for DASH to be recognized. But, on the level 0.05 - 0.06 it could be a good time to buy, as the number of masternodes isn't falling, which means that we are talking about speculative attacks.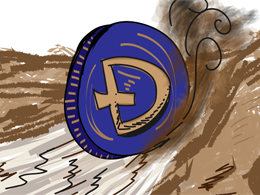 It seems there is no stopping Dash from digging deeper into the red. The cryptocurrency has sunk to a fresh 1-month low of 0.01163BTC as bulls refrain from entering the scene, extending the ruthless bear market that Dash has entered into. I advised in my yesterday's analysis that Dash is still not a good contrarian bet and long positions are best avoided. I maintain my bearish outlook. Trading under pressure, Dash has a value of 0.01175BTC. An analysis of the 360-minute DRK/BTC price chart reveals that the cryptocurrency may be oversold from a near-term perspective, however, the long-term....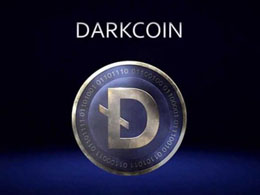 Investors in Dash can breathe a sigh of relief as the cryptocurrency seems to be staging a comeback after dropping roughly 40% from the 1-month high of 0.02495BTC achieved in March. This is in stark contrast to the bearish undertone that I had been following in my earlier analyses however, this is not to say that Dash is completely out of the woods yet. Each Dash is currently valued at 0.01403BTC. An analysis of the 360-minute DRK/BTC price chart reflects that the bears have taken a breather and that bulls are trying to claw their way back into the game. Dash seems to have broken above the....
---
Quotes
Yes, [we will not find a solution to political problems in cryptography,] but we can win a major battle in the arms race and gain a new territory of freedom for several years. Governments are good at cutting off the heads of a centrally controlled network like Napster, but pure P2P networks like Gnutella and Tor seem to be holding their own.