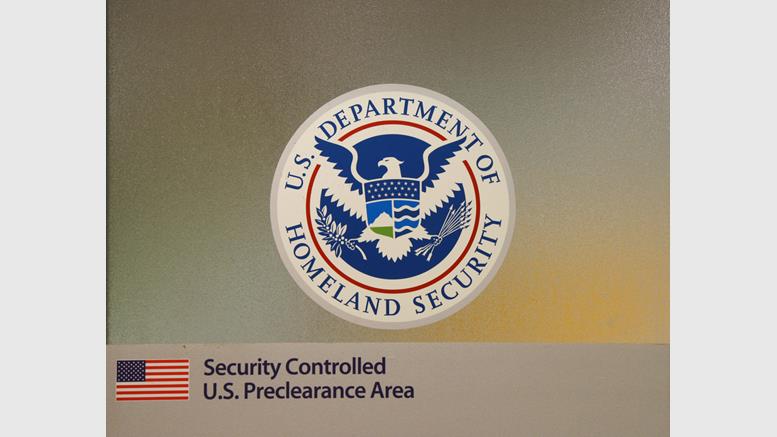 Homeland Security Using Trezor Hardware Bitcoin Wallets?
According to a recent account by a member of the BitcoinTalk community, it appears that certain members of the Federal government have a much deeper understanding of Bitcoin than previously thought. The poster says that during a raid, the government knew to seize unused Trezor wallets and transfer seized bitcoins to their own bitcoin wallets. Hardware wallets, when used correctly, are a highly recommended way to store bitcoins. Understanding how to keep bitcoins secure is a fundamental problem that any new user will face. To quote the poster directly: When "homeland security" raided our....
---
Related News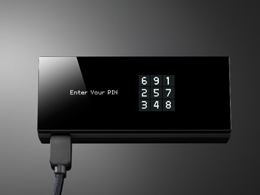 Hardware Bitcoin wallets are the next evolutionary step on the way of keeping BTC in safe and secure location. Considering most hardware wallets are pocket-sized, they have become increasingly convenient to carry around, and require no internet connection to use properly. One of the world's leading hardware Bitcoin wallet manufacturers, Trezor, has gained the lion's share of the market. But there is a new Trezor spinoff that will attempt to take that crown. It has to be said, Satoshilabs, the company behind popular hardware Bitcoin wallet Trezor, has created a fine piece of software. As a....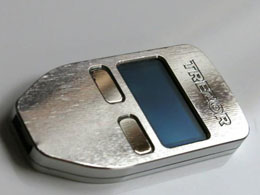 An early version of the TREZOR hardware wallet. After months of delays and a price controversy, it seems that TREZOR is finally ready to ship their much-anticipated hardware wallets. The company behind the product released a statement on their website today claiming that shipments of the TREZOR Metallic will be made by the end of January, while the TREZOR Classic will ship a few weeks later. The early supporters of the TREZOR hardware wallet will be happy to hear the good news, and they will be rewarded for that early support with a limited-edition version of the new wallet. This is the....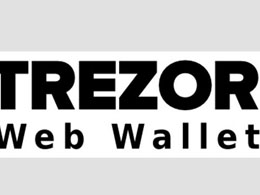 Not only did the team at TREZOR today confirm shipment details of their brand-new bitcoin hardware wallets, the company also announced the coming of a little something they call MyTREZOR - an web wallet catered to TREZOR hardware wallet owners. "Until the integration of the TREZOR device with other software wallets is finished we are introducing a MyTREZOR Web Wallet available at MyTrezor.com," says the announcement. "Our aim is to provide an easy and intuitive bitcoin transaction tool to TREZOR owners." The company touts security and convenience features, such as the ability to only make....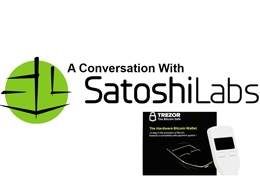 Hardware wallets became a reality in 2014 — most notably by the popular and well-reviewed Trezor. Developed by Prague-based SatoshiLabs, the device stores private keys and uses a USB connection for outgoing transactions. The device gives a seed to the owner with 12-24 words for recovery purposes, and also offers a pin to access funds. The Trezor can be used in any environment, including with malware, and still keep your bitcoins safe. Sinceits inception, the Trezor has had rave reviews, seemingly one of the most trusted hardware wallets so far. Trezor has recently reached a milestone,....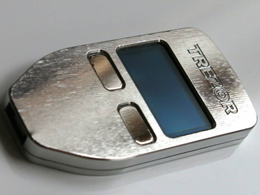 Hardware bitcoin wallets are like buses, it seems. You wait ages for one to come along and then two arrive at once. Firstly, in aluminium and plastic flavours comes the Trezor from SatoshiLabs. Secondly, is Harbit's plastic-only offering, albeit a rather rugged looking one. Both devices will be on the market shortly, offering bitcoiners a more secure way to store their coins. While most bitcoin wallets are software-based and exist either online or on a computer or mobile device, hardware wallets (as the name implies) are dedicated devices aimed to more securely store a user's bitcoins. The....
---
Quotes
Money is a collective agreement. If enough people come to the same agreement, what they agree upon becomes secondary, whether it be farm animals, gold, diamonds, paper, or simply a code. History proves all these cases to be true. Who knows what the future is going suggest to us as money, once we see digital currencies as ordinary?