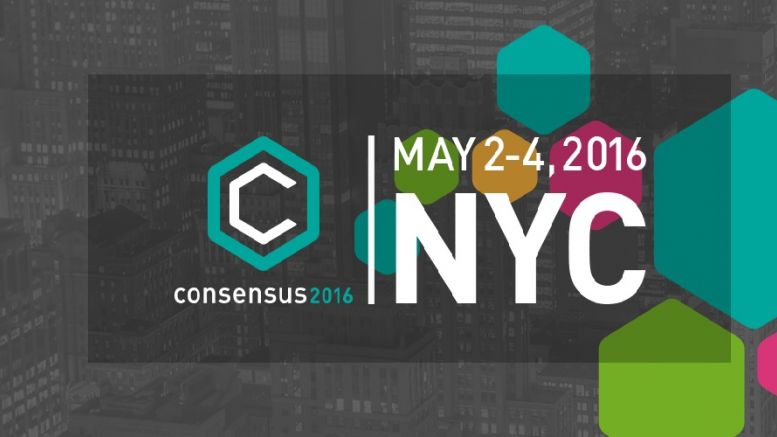 CoinDesk Acquired By DCG, Announces Consensus 2016
We are excited to announce that CoinDesk has been acquired by Digital Currency Group (DCG), a leader in the bitcoin and blockchain industry and one of CoinDesk's earliest investors and supporters. Since CoinDesk launched in 2013, our audience has trusted us to be the leading publication of record for the digital currency industry. As this industry evolves and new players emerge, it's clear that the informational needs of the individuals and companies in this space are increasing. DCG's resources and vision will enable the CoinDesk team to keep pace with those growing needs and continue....
---
Related News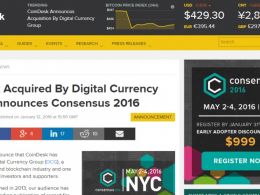 Coindesk, a leading industry news and media outlet has announced today that it has been acquired by Digital Currency Group. Barry Silbert's Digital Currency Group, an initial investor in Coindesk has now acquired the publication as a whole, with editorial and business teams at CoinDesk to reportedly merge with Digital Currency Group's events platform to form a new subsidiary based in New York. CoinDesk made the announcement on its website, which read: We are excited to announce that CoinDesk has been acquired by Digital Currency Group (DCG), a leader in the bitcoin and....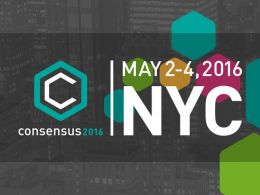 Building the next big blockchain tech company? Pitch at our first-ever Proof-of-Work Competition at Consensus 2016. Your team could take home up to $10,000 in no-strings-attached prize funding — not to mention the admiration of hundreds of potential investors, partners and customers in attendance. We're looking for the scrappy teams that are building the next big thing in bitcoin, Ethereum or broader blockchain technology. Whether you are working on a smart contract application, a bitcoin payment service, enterprise infrastructure or something else entirely, we encourage....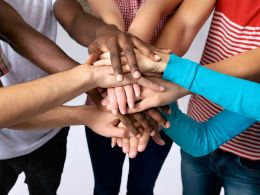 The MIT Digital Currency Initiative (DCI) has announced more than $100,000 in scholarships and support for underrepresented minorities and women to attend Consensus 2016: Making Blockchain Real. In collaboration with CoinDesk, the DCI will be selecting 50 Consensus Scholars to attend the event from 2nd to 4th May in New York City. This will be our second year collaborating on a scholarship effort for the conference – we are excited to continue to foster a more diverse community of attendees at Consensus. A study conducted on "Consumer Attitudes on Bitcoin and Other Virtual....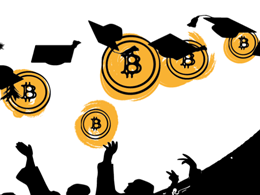 Consensus 2015 is a digital currency summit to be held on September 10 in New York City. This event was made possible by CoinDesk in collaboration with the MIT Media Lab's Digital Currency Initiative and is planning on providing 50 diversity and inclusion scholarships. These scholarships are being offered to women and people of color between 18 to 25 years of age, as the group aims to increase the diversity in the digital currency community. Based on a recent study conducted by CoinDesk, fewer than one in 10 bitcoin owners (8.2%) are female, while over 72% describe their ethnicity as....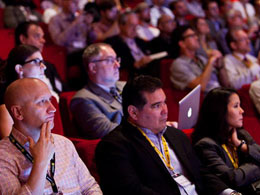 Last week, over 500 attendees and speakers gathered inside New York's TimesCenter for CoinDesk's inaugural conference, Consensus 2015. It was a jam-packed day which bought together industry figures from the banking world, law enforcement, Silicon Valley and beyond to discuss the future use cases of blockchain technology. Away from the stage, the event saw numerous events, including the diversity scholarships, knowledge bars and book signing sessions. Toggle using the arrows below for our highlights, or search using the hashtag #Consensus2015 on Twitter. CoinDesk EventsConsensus 2015Galleries
---
Quotes
It is kind of like the difference between Che Guevara and a Che Guevara T-shirt being worn by a hipster in Brooklyn. So what do (the banks) do? They look at Bitcoin and say "Let's see. It is an open, borderless, decentralized, transparent, and peer-to-peer currency. Fantastic! can we have that without the open, decentralized, borderless, transparent, peer-to-peer, and instead add a nice dose of heavy control?"