Already a member, login here!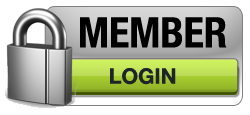 Become a Member

The number of members is limited and new membership is currently closed Until further notice!
We will post to the website when Membership reopens.
Thank You
Join our members community and you'll gain access to a whole host of exclusive perks and amazing members-only content.

| | |
| --- | --- |
| | Access to the member networking forums and communication tools. Create your own user profile, upload and share files, provide feedback, and even create your own network. |
| | Access to onsite networking events and seminars, hosted in different locations worldwide (depending on the type of event, additional fees may apply). |
| | Listing in the online members directory and ability to use the directory to contact other members with specific professional interests or who are based in a specific location. |
| | Possibility to engage in local member groups. Share your experiences and ideas with other members in your local community. |
| | Subscription to the member newsletter. Discover informational case studies and in-depth articles. Delivered to you every month. |
| | Get special pricing on high quality products and services, conference registration, seminars, books and alot more. |
| | Get access to the latest quality news headlines, thousands of articles, studies, and exclusive topic-based monthly member gifts. |


Start the process by filling out the membership application form.

Your application is reviewed by existing members to ensure that you fulfill the membership criterion.

If accepted, you are sent your invoice for the annual membership dues, currently set to 120 EUR.

After settling your membership dues, you will have full access to the member services.