Elon Musk says Bitcoin may have already hit his benchmark on renewable energy
"I want to do a little more diligence to confirm that the percentage of renewable energy usage is most likely at or above 50% and that there is a trend towards increasing that number," said the Tesla CEO. Tesla CEO Elon Musk has hinted that the crypto industry is on its way toward greener future, but Tesla won't be accepting Bitcoin payments just yet.Speaking at "The ₿ Word" — a virtual Bitcoin (BTC) event with Twitter CEO Jack Dorsey, Ark Invest's Cathie Wood and moderator Steve Lee from Square Crypto — Musk said that Tesla would "most likely" consider resuming crypto payments for its....
---
Related News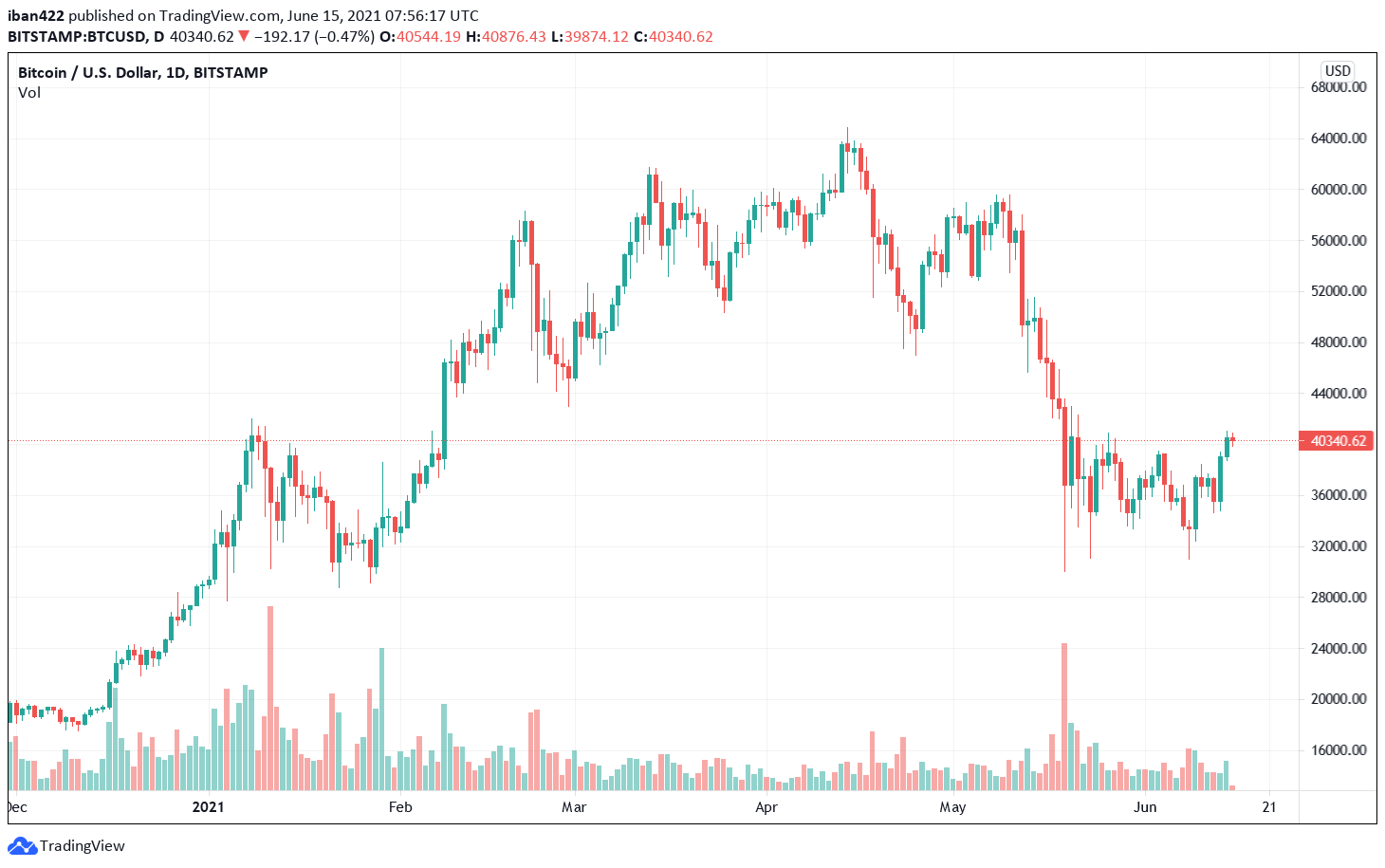 On Sunday, Tesla's CEO Elon Musk tweeted that when there's "confirmation of reasonable (~50%) clean energy usage by miners with positive future trend, Tesla will resume allowing Bitcoin transactions." Elon Musk And The Green Energy Debate These days, Elon Musk and a slew of other billionaires have a lot to say, and it appears that […]
Bitcoin is not responsible for dirty energy — people are. But Elon Musk is now responsible for Dogecoin. Elon Musk is definitely interested in digital currency, but it seems that he doesn't want to understand it. At least, I worry that he doesn't have a deep enough understanding of Bitcoin (BTC) and decentralized systems in general.A decentralized system has to be secure, and proof-of-work (PoW) is the solution for Bitcoin to secure its digital asset. The more successful Bitcoin is, the more energy is required for PoW to secure the network. In other words, the reason that Bitcoin uses up....
Elon Musk and Michael Saylor attended a private meeting with North American bitcoin miners to propel renewable energy use.
Tesla CEO Elon Musk has spoken with North American bitcoin miners and they have committed to forming a Bitcoin Mining Council to "promote energy usage transparency & accelerate sustainability initiatives worldwide." They have also agreed to publish their current and planned renewable usage. The meeting was hosted by Microstrategy CEO Michael Saylor. Elon Musk and Michael Saylor Say Miners Have Agreed to Form Bitcoin Mining Council The Technoking of Tesla, Elon Musk, announced on Twitter Monday that he has spoken with bitcoin miners. He wrote: Spoke with North American bitcoin....
Tesla CEO Elon Musk tweeted earlier this Sunday that the electric carmaker would resume its Bitcoin transactions once verified crypto mining operations utilise more renewable energy.  "When there's confirmation of reasonable (~50 percent) clean energy usage by miners with [a] positive future trend, Tesla will resume allowing Bitcoin transactions," he wrote.  This is inaccurate. Tesla […]
---