3 Bitcoin price metrics show bulls were not fazed by today's $1.6B liquidation
Today's $1.6 billion Bitcoin liquidation event might have flushed out some over-leveraged retail investors, but the overall market is still positioned in favor of bulls. Bitcoin's (BTC) sudden $11,500 drop liquidated more than $1.64 billion worth of BTC futures contracts. This massive figure represents 8.5% of the total $19.5 billion in open interest, which coincidentally had just reached its all-time high.Although these are significant figures, they are proportionally lower than the $1-billion futures liquidation on Nov. 26, 2020. At that time, the 16% correction that followed Bitcoin....
---
Related News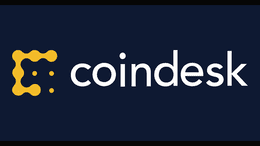 While we haven't achieved the elusive $20,000 spot price all-time high yet, these other metrics show where bitcoin has grown far beyond previous peaks.
Bitcoin inched towards $18,500 on Tuesday night. A sell-off occurred, and the cryptocurrency lost its support base of $18,000 in the early Wednesday hours. But ahead of the US session, it managed to secure the $18,000-support all over again. The seesaw intraday price move in the Bitcoin market shows that bulls are in full control. […]
DAI reached a price of $1.3 on Uniswap and Coinbase, the two exchanges used by Compound's oracles. The crypto market suffered a powerful crash on Thursday morning UTC, which sent prices of major currencies like Bitcoin (BTC) and Ether (ETH) tumbling in excess of 10%.When traders rush for the exits, the price of stablecoins generally increase as the demand for stability rises. In today's crash, however, the effect became particularly pronounced on Dai (DAI), which briefly traded for $1.3 between 7 and 8 AM UTC.Dai/USD price on Coinbase, courtesy of TradingViewMost notably, DAI traded at....
Multiple data points show investors are strongly bullish on Ethereum price even after today's sharp rejection at $1,160. On Jan. 4, Ether (ETH) price rallied to $1,160, which was followed by a 24% correction within the following 4 hours. What is clear is that investors are anxiously awaiting the CME's ETH futures launch which is scheduled for Feb. 8. Another factor driving the current rally is that Ether miners' balances reached a two-year low, a scenario that some analysts view as bullish.The phenomenal growth of total value locked in decentralized finance projects has also played a part,....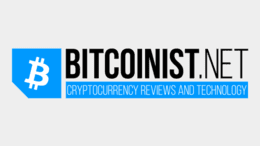 Ethereum has undergone a strong bounce since the lows seen in September. As of this article's writing, the coin trades for $372, around 20% above those lows. The cryptocurrency is about the set a weekly close above the $365-370 resistance. Despite this strong bounce in the price of Ethereum, on-chain metrics show that the blockchain is currently weakening. Fortunately, the leading cryptocurrency has positive fundamental and technical trends that may result in growth in the […]
---