Hacked crypto exchange KuCoin resumes crypto deposits and withdrawals
KuCoin is partially restoring crypto withdrawals after a major hack. The KuCoin cryptocurrency exchange is partly restoring deposits and withdrawals following a major hack.As KuCoin officially announced on Oct. 7, the platform has completed the wallet security upgrade for major cryptos like Bitcoin (BTC), Ether (ETH), and Tether (USDT).Following the upgrade, KuCoin has resumed the deposit and withdrawal service of BTC, ETH, and ERC-20-based USDT. According to the announcement, USDT running on other blockchains like EOS, Tron, and Omni is not yet available for withdrawals. KuCoin....
---
Related News
Cryptocurrency exchange Kucoin may have been hacked for $150 million in bitcoin and multiple ERC20 tokens. The Singapore-based exchange confirmed the September 25 security breach, but did not disclose the amount stolen. "Bitcoin, ERC-20 and, other tokens in Kucoin's hot wallets were transferred out of the exchange," said Kucoin in an update on Saturday. Meanwhile, Bitfinex and Tether, issuers of the centralized stablecoin USDT, immediately froze a combined $33 million worth of USDT suspected to be part of the funds looted in the Kucoin hack – an action that has....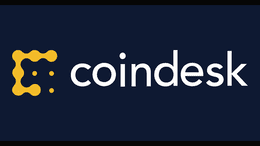 Kucoin, a Singaporean cryptocurrency exchange, disclosed that it was hacked and plans on reimbursing customers whose funds were stolen.
After a crippling hack, KuCoin looks to return to normalcy — but what's next for the troubled exchange? In the latest step towards full recovery after a devastating hack in September, Crypto exchange KuCoin announced today in a blog post that it has "restored the deposit and withdrawal services of all tokens." The announcement follows a partial reopening that took place in October where users could move their BTC, ETH, and USDT off the exchange. This latest step opens withdrawals and deposits to all coins and tokens, though certain tokens may have withdrawal limits due to what the exchange....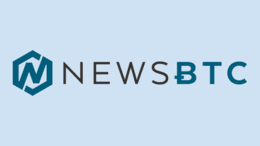 On Friday afternoon, a number of Twitter users began to notice large withdrawals of Ethereum and ERC-20 tokens from Kucoin's designated addresses. In the span of about thirty minutes, about $150m worth of ETH  tokens left the wallets marked "Kucoin" and "Kucoin 2" on Etherscan. As the coins that were withdrawn were basically all the […]
Binance has announced that it will be resuming Dogecoin withdrawals after limiting the capability for users on the platform. The announcement came on Monday when the crypto exchange revealed that it had finally solved the issues that led to it closing Dogecoin withdrawals in the first place. The crypto exchange also used the opportunity to […]
---