Crypto Market Gets "Greedy," How This Could Impact Bitcoin
Bitcoin market sentiment has now skewed completely into the positive. The Fear & Greed Index had spent one of its longest stretch in "extreme fear." Market sentiments were in the negative. This was due to the market crash that had occurred following the May price rally. The move of the index into greed could see […]
---
Related News
Dogecoin has had an impact that has no doubt been felt around the entirety of the crypto space. However, whether this impact has been good or bad is still a hotly debated topic in the space. The digital asset had paved the way for cryptocurrencies that have no use cases to speak to be at […]
The U.S. authorities are becoming seriously interested in crypto, making unreported crypto more dangerous. The United States Internal Revenue Service classifies crypto as property, meaning you can trigger taxes every time you use crypto to buy something. You might be using it to pay for a Tesla electric vehicle — oh, sorry, that's not possible anymore — a cup of coffee or even a castle in Europe. You might be paying someone for services, either as an independent contractor or as an employee. But no matter what the transaction, you may have a gain or a loss, something quite apart from the....
Bitcoin price is back trending upward after reclaiming $50,000 and the pivotal $1 trillion market cap level. With new all-time highs in sight, the only factor that could have a dramatic impact on the current crypto market trend, is a reversal in the dollar. This reversal has been brewing for some time, but has yet to come to fruition. It's now decision time, and what happens in the dollar in the next 24 to 48 […]
The study also concluded that temporary crypto market decline and volatility are not enough to diminish the importance of cryptocurrencies in investment portfolios. Allocating funds to crypto investment positions has been shown to have a positive impact on the performance of diversified investment portfolios.According to a research study by crypto asset management outfits Iconic Funds and Cryptology Asset Group, the ability of crypto investments to positively impact the performance of investment portfolios cuts across several asset allocation models.Crypto's ability to improve the....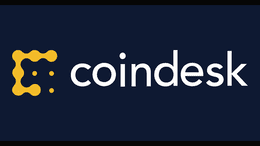 CoinDesk is covering Election 2020 live, with real-time analysis of its impact on the crypto space.
---