E-Commerce Giant Mercadolibre Buys Bitcoins Worth $7.8 Million for Treasury
Mercadolibre Inc., Latin America's leading e-commerce company with almost 70 million users on its marketplace, has bought bitcoins worth almost $8 million for its treasury. With this move, the company has joined a growing list of corporations with the cryptocurrency on their balance sheets. Mercadolibre Holds Bitcoin on Balance Sheet Mercadolibre Inc. reported its first-quarter financial results Wednesday declaring that the company is holding bitcoin on its balance sheet. An Argentine company incorporated in the U.S. that operates online marketplaces dedicated to e-commerce and....
---
Related News
On a financial results report dated May 5th, e-commerce giant MercadoLibre dropped the bomb. The company is the latest institution to add Bitcoin to its balance sheet. It follows MicroStrategy, Square, and Tesla's highly covered buys. Bitcoin's institutional adoption is in its infancy, but advancing non-stop. In the financial highlights for 2021's First Quarter, the […]
MercadoLibra, a publicly-traded e-commerce giant, disclosed a $7.8 million bitcoin purchase and plans to hold the BTC indefinitely.
Nasdaq-listed billion-dollar company Microstrategy has made its third large bitcoin purchase. The company now holds about 40,824 bitcoins, worth over $780 million at the current price. Microstrategy's Third Bitcoin Buy Microstrategy Inc. (NASDAQ: MSTR) has bought more bitcoins. CEO Michael Saylor tweeted Friday: Microstrategy has purchased approximately 2,574 bitcoins for $50.0 million in cash in accordance with its Treasury Reserve Policy, at an average price of approximately $19,427 per bitcoin. We now hold approximately 40,824 bitcoins. Microstrategy also informed the U.S.....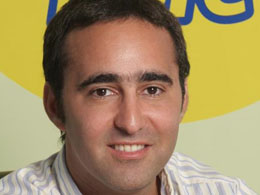 Moneero has announced that Rodrigo Benzaquen, the former R&D director of Latin American e-commerce giant MercadoLibre, has officially joined its board of directors. The announcement is the latest milestone for Uruguay-based bitcoin service provider Moneero, which exited stealth mode in July. Speaking to CoinDesk, Moneero co-founder Steven Morell framed the announcement as a sign that his company is ready to move past its development stage to bring its wallet product, social apps and developer services to more consumers across Latin America and the world. Morell told CoinDesk: "We need....
The largest online commerce platform in Latin America, MercadoLibre, will allow its Brazilian customers to buy, sell and hold crypto using MercadoPago's digital wallet. The company's revenues through digital transactions rose during the pandemic, and it is now looking to expand its "financial inclusion" horizons. Earlier in the year, the company had reported that 60% of […]
---