Gemini exchange to launch credit card with 3% cashback rewards paid in Bitcoin
Gemini Credit Card will allow users to earn rewards paid in Bitcoin and other cryptocurrencies. Users of the Gemini exchange can now sign up for a cryptocurrency rewards credit card that lets them earn up to 3% back in Bitcoin (BTC).The Winklevoss-led exchange and custodian announced Thursday that the waitlist for the Gemini Credit Card is now open. According to an announcement shared with Cointelegraph, the new card will be launched later this year. Gemini disclosed that it has acquired Blockrize, a crypto payments startup headed by product developers formerly of American Express,....
---
Related News
The exchange will offer up to 3% cashback in the form of cryptocurrency for users of its upcoming Mastercard credit card. New York cryptocurrency exchange Gemini announced on Tuesday the pending release of the Gemini Credit Card, which will allow cryptocurrency holders to spend crypto and receive cashback rewards in the form of Bitcoin (BTC) or any other cryptocurrency available on the Gemini platform.The credit card will be released in conjunction with Mastercard and will be issued by online banking institution WebBank. It is expected to be released this coming summer and has reportedly....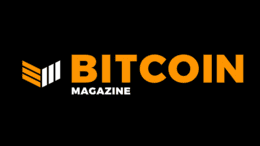 The cryptocurrency exchange Gemini has announced a credit card product that will provide 3 percent back on purchases in bitcoin. The post Gemini To Launch Bitcoin Rewards Credit Card appeared first on Bitcoin Magazine.
A recent announcement by PayPal has revealed that Venmo users can now convert cashback rewards to crypto. The new feature will allow credit card-holding customers to be able to purchase crypto on their accounts. But they would only be able to do so using the cashback rewards earned for their spending. The feature is known […]
Companies started to offer crypto back rewards for credit card transactions, from business expenses to monthly subscription payments. Receiving cashback from your credit and debit card purchases has been a long-time benefit for credit card users. However, crypto entered the scene as projects start to implement crypto back rewards for card purchases. Back in 2021, BlockFi launched a Visa-backed Bitcoin rewards card as a way to welcome users into the crypto ecosystem. With the card, users can get 1.5% back in Bitcoin (BTC) instead of other rewards like cashback or miles. In the same year,....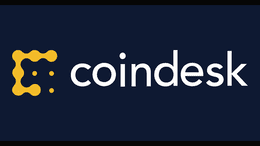 Gemini, the cryptocurrency exchange and custodian founded by the Winklevoss brothers, has launched the Gemini Credit Card offering cryptocurrency rewards. Read more: Gemini Donates $50K to HRF to Help Fund Another Round of Bitcoin Developers in 2021
---