Miami's Mayor Considers Putting Some of City's Treasury Reserves in Bitcoin
Miami Mayor Francis Suarez is exploring putting a percentage of his city's treasury reserves in bitcoin. Miami is currently working on accepting the cryptocurrency as a means of payment for city services and taxes. The mayor believes that "Bitcoin has been a stable investment during an incredibly unstable year." Miami Could Invest Some of City's Treasury Reserves in Bitcoin Francis Suarez, the mayor of the U.S. city of Miami, Florida, has been discussing with the crypto community about putting a small percentage of the city's treasury reserves in bitcoin. The....
---
Related News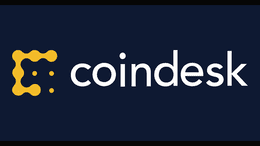 The entrepreneurial mayor brings his recruitment of tech talent to the crypto space with the potential of a 1% investment of the city's reserves into BTC.
With Bitcoin and Ethereum still in recovery, Miami is in the spotlight. The Bitcoin 2021 Conference will take place tomorrow June 6th, 2021. Some of the most prominent figures from the crypto space will attend and discuss the past, present, and future of the industry. Miami's highest public authority and Mayor, Francisco Suárez, has been […]
Mayor Francis Suarez wants to make Miami a Bitcoin mining hub by offering the city's cheap, clean nuclear energy supply. With Bitcoin (BTC) mining concentration expanding in North America, Miami mayor Francis Suarez is looking to position his city as a hub for crypto mining activity.Speaking to CNBC on Thursday, Mayor Suarez said he is inviting foreign mining companies to consider establishing data centers in the city.According to Suarez, Miami's ample nuclear electricity supply should attract Bitcoin miners looking to adopt clean energy sources for their operations, especially amid the....
A "boss move," said the city's CIO, that makes Mayor Suarez the first known U.S. politician to get 100% of a paycheck in BTC.

A proposal from Miami's Mayor Suarez to integrate bitcoin into city operations has received support from city commissioners. The post Mayor's Proposal To Integrate Bitcoin Into Miami's Operations Receives Approval appeared first on Bitcoin Magazine.
---