Discussing Bitcoin FOMO: "Take The Time You Can"
In a fireside chat with podcaster Dennis Porter, he covered discussing Bitcoin with those who don't get it yet.Watch This Episode On YouTubeListen To This Episode:SpotifyGoogleThe tenth episode of "Bitcoin Bottom Line" consisted of a fireside chat between host C.J. WIlson and Bitcoiner and podcaster Dennis Porter. The episode kicked off with Porter's story of how he discovered mining, which led him to be so obsessed with mining bitcoin that his girlfriend had to pull him away and force him to take a break. Wilson shares his perspective on the bitcoiner lifecycle. "There's a curiosity and....
---
Related News
FOMO has returned to the crypto market in a major way, now that Bitcoin has set a new all-time high price record. But as more buyers pile in after an already nearly 200% rally in 2020, indicators are reaching extreme readings of overbought conditions, that nearly every time in the past has resulted in a […]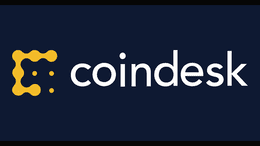 As bitcoin crosses $17,000 it's not retail speculation but a new, long-term investor mindset driving the price up.
The PayPal FOMO could allow Bitcoin to hold $18,500 as support for its next upward leg towards $20,000, its record high with a huge sentimental value among traders.
Bitcoin on-chain data suggests accumulation is going on as investors feel FOMO about the current rally above $57k. Bitcoin Accumulation Goes On As Investors Feel FOMO As explained by a CryptoQuant post, on-chain data is showing signs of accumulation as BTC netflows show negative spikes, and the stablecoins inflows indicate big moves. The Bitcoin netflow […]
Investment bank Goldman Sachs says institutional investors and asset managers are driven to bitcoin by "fear of missing out" (FOMO). Goldman now considers bitcoin a new asset class. Nonetheless, institutional investors are facing several strong barriers to entry into the crypto market. Asset Managers, Institutions Facing Crypto FOMO Goldman Sachs said Monday that the fear of missing out (FOMO) on potential gains from cryptocurrencies among investors has pushed crypto prices higher over the past year. Mathew McDermott, Goldman Sachs' global head of digital assets, said in....
---