US Lawmakers Introduce Bill Allowing Crypto Investments in 401(k) Retirement ...
Several U.S. lawmakers have introduced the Retirement Savings Modernization Act to provide 401(k) retirement savers access to a wide range of investments, including crypto assets. "With inflation at record highs, a stock market downturn, and a potential recession on the horizon, many Americans are rightfully concerned about their financial future," said U.S. Senator Pat Toomey. Retirement Savings Modernization Act Introduced The U.S. Senate Committee on Banking, Housing, and Urban Affairs announced Thursday that Senators Pat Toomey (R-PA) and Tim Scott (R-SC) and....
---
Related News
Two U.S. senators, including Elizabeth Warren, have sent a letter to Fidelity Investments demanding answers regarding the company's decision to allow bitcoin investments in 401(k) retirement plans. "Investing in cryptocurrencies is a risky and speculative gamble, and we are concerned that Fidelity would take these risks with millions of Americans' retirement savings," the lawmakers wrote. US Lawmakers Concerned About Fidelity Allowing Bitcoin Investments in 401(k) Plans U.S. Senator Elizabeth Warren (D-MA) has sent a letter to Abigail Johnson, the CEO....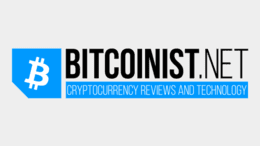 U.S. Citizens might be able to invest in Bitcoin and digital assets as part of their pension and retirement plans, according to the Retirement Savings Modernization Act. Introduced by U.S. Senators Pat Toomey, Tim Scott, and Representative Peter Meijer. Related Reading: Facebook And Instagram Will Allow Users To Connect Their Crypto Wallets The bill was […]
United States Rep. Byron Donalds has initiated a bill to the U.S. House of Representatives seeking to incorporate Bitcoin into every American home's 401(K) retirement plans. It's a novel and bold move as the bill also significantly boosts the Financial Freedom Act of 2022, which was also set in motion this month. The bill by […]
The bill is a response from the Alabama Senator to Senator Warren and the Department of Labor's bid to block Bitcoin investments in self-directed 401(k) investment plans. Republican Senator Tommy Tuberville from Alabama has unveiled a new bill he calls the Financial Freedom Act to allow Americans to add cryptocurrency to their 401(k) retirement savings plan unencumbered by regulatory guidance.The new bill is Tuberville's response to the Department of Labor's (DOL) push to potentially keep crypto out of 401(k) investment plans due to its perceived potential for risk to investors. As....
Less than a week ago, Fidelity Investments announced its decision to add Bitcoin as part of its 401 (k) investment plan. A popular vehicle used by U.S. citizens to invest in equities and other assets as part of their retirement, Fidelity has become the first company in the country to introduce BTC to this offering. […]
---