Bitcoin price hits $32K but derivatives metrics still show signs of weakness
Bitcoin price rallied 8.5% to recover the $32,000 level, but derivatives data shows pro traders still feel apprehensive. There's no doubt that the last couple of months have been bearish for Bitcoin (BTC), but throughout this entire period, derivatives indicators have been relatively neutral. This could be because cryptocurrencies have a strong track record of volatility, and even 55% corrections from all-time highs are expected.After two months of struggling to sustain the $30,000 support and finally losing it on July 20, the futures premium and options skew turned bearish. Even PlanB's....
---
Related News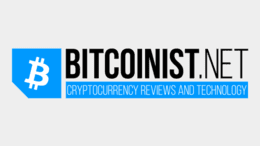 A trend of underperformance against Bitcoin has plagued Ethereum as of late, which has caused buyers to show signs of capitulation Where the ETH trends in the mid-term should depend largely, if not entirely, on whether or not BTC continues rising in isolations Bitcoin's massive rise as of late has not done much to boost altcoins, as many are still showing signs of weakness at the moment This weakness has been apparent while looking towards […]
While the price of bitcoin has spiked to levels not seen in three years a number of other factors show that the current run-up is similar to the 2017 bull run. Active bitcoin addresses have neared all-time record highs, while the network's hashpower has remained high as well coasting along at 130 exahash. Moreover, bitcoin derivatives markets have crossed record levels as well as open interest in options, and futures have never been so high. Following a 1,079 day wait, on November 30, 2020, BTC broke its record price high that was recorded in mid-December 2017. Since then, BTC has....
Afraid Bitcoin price might crash? These three key metrics help traders spot bullish and bearish sentiment in the crypto market. For the past week, Bitcoin (BTC) price has been flirting with the $20,000 mark, which has led some traders to lose their patience. In the eyes of some traders, the lack of bullish momentum is problematic, especially considering that BTC tested the $16,200 level roughly a week ago.Experienced traders know that there are key indicators that serve as telling signs of a trend reversal. These are volumes, the futures premium, and top traders' positions at major....
Chainlink has been showing signs of weakness throughout the past few days, but this trend may be shifting as the cryptocurrency rebounds today alongside Ethereum and other major altcoins. The introduction of Ethereum 2.0 – with a scheduled release in December – is the event that is driving this rally. There's a strong possibility that […]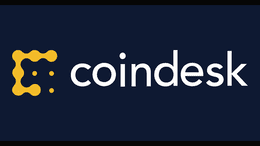 While we haven't achieved the elusive $20,000 spot price all-time high yet, these other metrics show where bitcoin has grown far beyond previous peaks.
---