Belarus President Calls to Increase Regulation on Cryptocurrencies, Citing 'C...
The Belarusian president held a meeting over the week where he mentioned cryptocurrencies within the context of regulating the IT industry. Alexander Lukashenko hinted at tightening the regulatory framework to control crypto usage in Belarus. Lukashenko Seeks to Create a Unified Governmental Regulatory Body According to news agency Belta, Lukashenko met with senior government officials to clarify the regulatory environment that rules the crypto sphere. Overall, he asks for changes in the industry's current rules. Firstly, he praised the fact that Belarus has been a....
---
Related News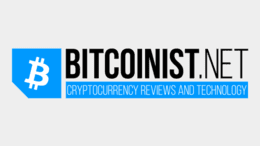 The President of Belarus, Alexander Lukashenko, urged his fellow citizens to remain in the country and mine crypto. This, he says, is preferable to going abroad to Poland and Germany, like many have before, to work low-paid farming jobs. Is This The Start Of Belarus Turning To Crypto? The comments came at a speech to […]
Belarus' regulator says it doesn't want additional restrictions as the Russian Ministry of Finance calls for bitcoin regulation.
President Alexander Lukashenko has signed another decree regulating the crypto economy of Belarus. It envisages the establishment of a register for cryptocurrency wallets and addresses certain legal aspects pertaining to the circulation of cryptocurrencies in the country. Presidential Decree Aims to Prevent Use of Crypto Wallets in Criminal Activities Belarusian President Alexander Lukashenko has signed a new decree that expands his country's regulatory framework for cryptocurrencies. The move will allow the Belarus High-Tech Park (HTP), which oversees the nation's....
Belarusian President Alexander Lukashenko has signed a decree formally endorsing the free flow of cryptocurrencies such as Bitcoin. The president has signed a directive titled "On the register of virtual wallet addresses and the circulation of cryptocurrency," according to Lukashenko's press office. Belarus Maintains Crypto-Friendly Position Lukashenko signed Decree No 48 "on the register of […]
Belarus has lots of abandoned industrial sites that could be used to generate revenue through cryptocurrency mining, the Belarusian president said. Belarusian President Alexander Lukashenko has called on the government to mine cryptocurrency use spare power infrastructure.Lukashenko spoke at the opening of the Petrikovsky mining and processing plant on Aug. 27, urging workers to move into crypto mining in Belarus instead of pursuing low-paying farming positions abroad, Russian news agency RBC reported.The president said that Belarus has enough electricity resources to power cryptocurrency....
---