Is Chamath Behind The Controversial BitClout?
Notorious billionaire Chamath Palihapitiya's tweet about BitClout raised a few red flags. Since we at Bitcoinist checked the project's documentation and explored the possibility of it being a scam, we had to investigate. Is Social Capital's CEO more involved in BitClout than he's letting it out to be? Let's find out. The tweet in question […]
---
Related News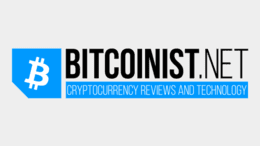 BitClout Expands its Network Proving More Opportunity for Users to Convert  Singapore – July 14, 2021 – AscendEX, a global cryptocurrency financial platform with a comprehensive product suite, is excited to announce the listing of the BitClout token (CLOUT) on July 14 at 1 p.m. UTC. BitClout is the first social network built with its […]
There are legitimate reasons to suspect BitClout. Nevertheless, this article exists because there's also a case to be made in its favor. This thing is backed by some of the biggest names in the crypto-industry. And the amount of development around it is insane for a nascent project. Remember, BitClout debuted online less than two […]
The Bitcoin community hates BitClout with a passion. One of the space's thought leaders, author and podcaster Robert Breedlove, just mentioned he'll "be taking a look at it over the next week" and everyone lost their minds. Some thought he was kidnapped, or at least hacked. Others were more cautious and thought the BitClout people […]
The idea of speculating on people's reputation with real money sounded dumb at first, but BitClout is catching on. The phenomenon is not ignorable anymore. This thing is so big that a serious publication like Bitcoinist had to stop everything and take a look under the hood. Let's start by examining the project's own documentation, […]
Recent comments from Chamath Palihapitiya indicate that he doesn't understand how inflation or monetary sovereignty really work.
---