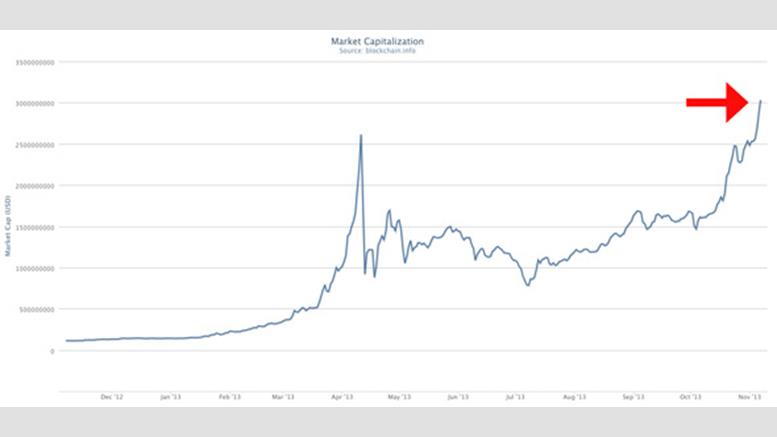 Bitcoin Market Cap Reaches 3 Billion
Following the news of Bitcoin hitting its all-time high on Tuesday night, Bitcoin's market cap has hit yet another milestone. Three billion dollars, in fact. The news comes just about a week the after market cap reached $2.5 billion - signaling immense growth. No doubt, the influx has very much to do with the excitement over the price getting higher (i.e. more people throwing their money in with anticipation the price will get higher). Bitcoin's market cap has grown so very rapidly, making many question when we'll hit the $4 billion mark. By year's end, perhaps?
---
Related News
The price of bitcoin has astonished the masses once again surpassing $40,000 per coin across crypto exchanges worldwide. With well over $28 billion in global trade volume, the leading crypto asset's overall market valuation is now a whopping $728 billion in value. **This post has been updated at 1:50 p.m. (EST) to reflect the recent price drop. Bitcoin's Value Soars On January 7, 2021, Bitcoin (BTC) has surpassed its previous all-time high (ATH) it reached earlier in the day, and has jumped over the $40k handle on Thursday afternoon. The crypto asset's dominance index....
After breaking trading records, the Purpose Bitcoin ETF has hit $1 billion in assets, signaling strong interest from the market.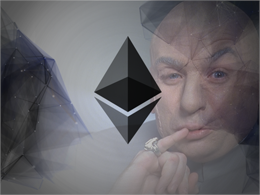 12 March 2016 – Ethereum hit a major milestone early this morning, reaching a market cap of 1 Billion US Dollars at around 3:15am GMT. Ethereum has enjoyed explosive growth since announcement of the "Homestead" beta phase of development, with a 22% jump in active nodes in a single day, and steady growth since. Ethereum has been the second most traded Cryptocurrency for over a month, but reaching this critical milestone puts Ethereum at a not insignificant percentage of Bitcoin, which holds the highest Market Capitalization at 6.3 Billion.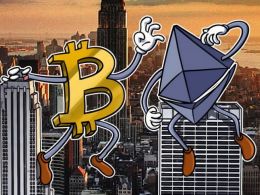 The total global market capitalization for cryptocurrency has reached 90% of its highest recorded value during late 2013's Bitcoin price bubble. Early Thursday June 16th, the total cryptocurrency market cap reached $14.3 billion, nearly 90% of its total in early December of 2013 of $15.9 billion, during Bitcoin's all-time high price over $1,000. This represents a growth in the cryptocurrency sector of $10 billion over the last year, almost $6 billion of which occurred over the last month Bitcoin not solely responsible for spike. Bitcoin's price surged to about $730 early Thursday, bringing....
After its first day of trading as a publicly-listed company, cryptocurrency exchange Coinbase settled at a $85.7 billion valuation.
---