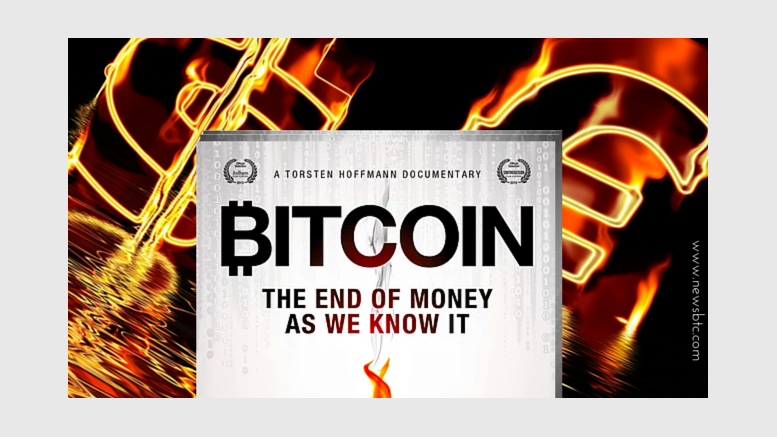 "Bitcoin: The End of Money As We Know It" Documentary Garners Several Awards
The documentary "Bitcoin: The End of Money As We Know It" has been released this week and the film already garnered several awards. Last weekend, it was awarded the Best International Documentary and the Best Libertarian Theme during the Freedom Fest. It also won the 2015 Special Jury Prize at the Amsterdam Film Festival. The documentary was produced and written by Torsten Hoffman, and licensed by international broadcasters and media companies including Neflix, CCTV, Samsung Electronics, Virgin Media, LG Electronics, Sky Deutschland, Orange and minor broadcasters in 20 countries. Bitcoin....
---
Related News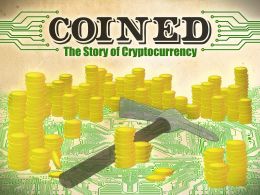 Coined, a new documentary funded through Kickstarter, will tell the personal stories behind cryptocurrency's rise. In recent weeks, Bitcoin has forged into new markets as DISH Network and Expedia have announced plans to accept Bitcoin. Soon, cryptocurrency will make a foray into yet another new field: cinema. Coined: the Cryptocurrency Documentary, Is Coming to a Theater Near You. Coined, the first full-length feature cryptocurrency documentary to achieve a theatrical release, will profile the stories that made the technological revolution behind Bitcoin, Dogecoin, and other....
The annual Sports Illustrated (SI) Awards have just revealed the line-up for the firm's 2021 awards show that will broadcast live from the Seminole Hard Rock Hotel and Casino in Hollywood, Florida. This year, fans will be able to win a whole bitcoin from FTX as the crypto exchange has partnered with the SI Awards ultimate sports sweepstakes. This Year's Sports Illustrated Awards Features a Bitcoin Sweepstakes The American sports magazine owned by Authentic Brands Group, Sports Illustrated, has been a very popular magazine since its inception in 1954. Since the day....
Vitalik Buterin, the co-founder of Ethereum, has become engaged in a documentary about him. The documentary will talk about the making of the world's computer. Interviews with Buterin and other contributors who were active in the project early on will be included. The documentary film has been named Ethereum: The Infinite Garden. It will talk […]
In "Follow The Money," the What Bitcoin Did team goes deep. The podcast is already a part of the El Salvador story, with its host Peter McCormack being the first to interview President Bukele after the Bitcoin Law's announcement. In this new documentary, he'll find out what the Salvadoran people think about that. He also […]
Bitcoin-only director Richard James' documentary on the recent history of inflation, "Hard Money," uses stock images and anonymous narrators to weave the film. One of them qualifies the tweaking of the money supply as "the greatest con in human history." Another one compares the Fed to the Wizard of Oz. The voices are familiar. You […]
---