Interviewing Katherine Deng, Founder of MEXC Pioneer and Charlie Hu, Polygon ...
Many of us are already familiar with MEXC Global as a crypto trading platform and now the introduction of the MEXC Pioneer program has got us even more interested to know more about MEXC and its various initiatives. We decided to speak with Katherine Deng, founder of MEXC Pioneer to know more about the program […]
---
Related News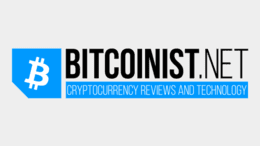 Global cryptocurrency and digital asset exchange MEXC is partnering with Unicrypt to help develop its ecosystem and provide MEXC customers with access to Unicrypt's unique DeFi services and protocols. Built from the ground up by a passionate and dedicated team, inspired by Uniswap founder Hayden Adams, Unicrypt is designed to give its users access to […]
PRESS RELEASE. MEXC Global will list Hashflow on November 7, 13:00(UTC) with Binance together, and users will be able to trade their native token HFT(HFT/USDT). Meanwhile, MEXC has launched a deposit competition for HFT, and the total prize pool is 5000MX. Hashflow (HFT) is a decentralized exchange that supports cross-chain interoperability. It can link users with professional market makers and aims to provide zero slippage, low GAS fee, and MEV-protected trading experience. Currently, Hashflow has supported public chains such as Ethereum, Avalanche, Polygon, Arbitrum, Optimism, and BNB.....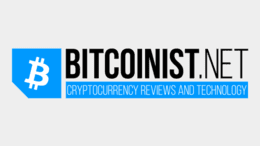 MEXC Global has joined hands with the democratic decentralized autonomous organization(DDAO) vEmpire, extending its reach into the DeFi market. MEXC, together with vEmpire, will work hand in hand to wage war on DAOs practicing centralization like the current Metaverse group. vEmpire sets to launch its native token, VEMP, on the 31st of August. The launch […]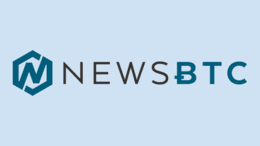 It's great that the founder decided to give us one more chapter of Litecoin's story. Let's tie up loose ends and wrap this whole series with a bow on top. As it turns out, Charlie Lee returned to his job at Coinbase. Was the company more supportive this time around? Plus, as we warned you last time, at one point Lee sold all of his LTC. What were his reasons to do that? Did he have a plan? And, more importantly, did the plan work?  Related Reading | Charlie Lee Sums Up Litecoin's 10 Years History. Part Two: Exchanges + Betrayal Learn all of that and more in the concluding chapter of....
DinoSwap, a yield farming platform on Polygon, which works similarly as PancakeSwap farming pools, is launching this week. It launches with investments from top DeFi funds, such as Defiance, Hashed, Spartan Group, and DFG, as well as the founder of Polygon, Sandeep Nailwal. Why the Positioning of DinoSwap on Polygon is Unique Polygon has been […]
---