Hut 8 Joins Foundry's US Mining Pool, Adds Over 14,000 Bitcoin Mining Rigs of...
On Tuesday, the firm Hut 8 Mining Corp., announced that it is joining the Foundry U.S.-based bitcoin mining pool. The publicly-listed mining company said that it added 14,400 machines to Foundry's mining operation and it also plans to deploy another 5,000 miners by August. Hut 8 Joins Foundry's US Pool and Adds 14,400 Bitcoin Mining Rigs With Close to an Exahash of Hashpower The Toronto-based company Hut 8 (TSX: HUT) has revealed the firm is joining the U.S. mining pool invoked by the firm Foundry Digital LLC. Foundry is a wholly-owned subsidiary of Digital Currency Group....
---
Related News
As one of North America's largest institutional bitcoin mining operations, Hut 8 is bringing 14,400 mining rigs to the U.S.-based pool.
Bitcoin mining firm HIVE has announced a purchase of 3,019 rigs to increase its hash rate by 46%, and will be joining Foundry USA Pool.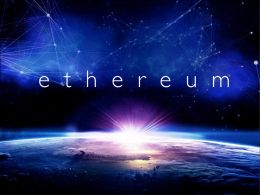 Bitcoin mining hardware manufacturer Bitmain has announced they added support for Ethereum mining on Antpool as of May 28. In doing so, the company is welcoming all Ethereum enthusiasts to point their rigs at a new mining pool with a solid reputation. Antpool Welcomes Ethereum Miners. It is quite an interesting change to see Bitcoin mining pools expand their offering to Ethereum miners as well. Albeit a lot of people firmly believe both cryptocurrencies are in direct competition with each other, this news goes to show they can co-exist peacefully without issues. Plus, Antpool is one of the....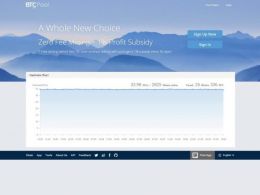 Bitmain has announced the launch of its latest open source BTC.com bitcoin mining pool with new improvements and attractive pricing. Bitmain, the Bitcoin Mining ASICs manufacturer has launched a new open source mining pool. The new mining pool is part of BTC.com, the company's Bitcoin block explorer, analytics tools and wallet services arm. According to the company's blog post, Bitmain is offering a great deal to all the users joining its new mining pool. All miners on BTC.com mining pool will be able to mine the digital currency without having to pay any mining fee until next year.....
Data shows the prices of Bitcoin mining rigs have been going down for a while now as profitability for miners has been observing a shrink. Cost Of Bitcoin Mining Rigs Has Been On A Downward Spiral Recently As per the latest weekly report from Arcane Research, BTC mining rigs are now at their lowest cost […]
---