FOREO's Flagship Products Launch as NFTs Before Conventional Release, Paving ...
PRESS RELEASE. Stockholm, September 22nd: As the world moves into more digital environments, Swedish beauty-tech giant FOREO has taken the initiative to bring a whole new product to audiences everywhere – the beauty NFT. Blockchain technology has allowed FOREO to challenge traditional skincare protocol and unobtainable beauty standards by bringing its renowned beauty range LUNA into the 21st century with NFTs of its leading products before traditional launch. Brands have the opportunity to bring their products to a whole new market, connecting younger generations with....
---
Related News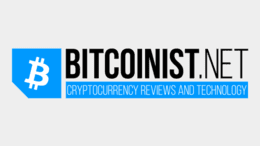 Popular tech accessory brand CASETiFY will launch a Web3 venture called ARTFT and embark into the non-fungible token (NFTs) sector. According to a press release, ARTFT will operate as the developer of the metaverse and digital collectibles with a "physical spin". Related Reading: Why Meta Is Shelling Out $150 Million To Construct 10 Schools In […]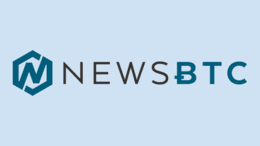 The internet has provided a remarkable stage for creativity and innovation. However, there is a problem: conventional content creators are not appropriately compensated for their efforts. Despite its best efforts to propel artists to new heights, the level of competition is so high that creators have little room to expand efficiently. The oversupply of content and creators has annihilated the whole Web 2 universe. Though things are beginning to change, and there is light at the end of the tunnel. Blockchain, and in particular NFTs, are paving the way for content creators to enter the Web 3....
PRESS RELEASE. Finally, Rigel Protocol is ready to join the NFTs Buzz with its first NFTs Collections for each unique DApp on the platform (SmartSwap, GiftDApp and LaunchPad). NFTs would be available for purchase at the Rigel Protocol NFT Marketplace or will be claimable on Rigel Protocol DApps after NFTs Sales are completed. All you need to know about Our NFTs Collections The Rigel Protocol Collections will be unlike most NFTs we see ongoing in the Defi ecosystem. As NFTs are not going to be just minted and worthless images put out there for you to hold, whilst just....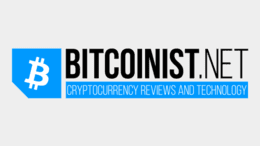 In a recent press release announcement, financial services suite Ternio has shared that they are rebranding as 'Unbanked'. The company's flagship product, BlockCard, will continue to be a pivotal offering for the firm, along with a wide suite of financial services.  The Unbanked Products: Unbanked will continue to showcase a bevy of different products, with […]
We're one week following the introductory release of Topps MLB NFTs, so let's take a quick look at how things played out for Topps new venture into digital cards with the Series 1 MLB release, and how things are looking for the broader collectable NFT marketplace. NFTs: By The Numbers Over 1.3 million NFTs in […]
---