Binance CEO Changpeng Zhao States "Compliance Is A Journey"
There has been a lot of developments in the crypto space since its inception. But it seems that the regulatory authorities are wakening up to strengthen the system. Amid such concerns, Binance CEO, Changpeng Zhao, opines that the crypto industry might grow and develop, but the regulatory framework is not defined. According to him, Binance […]
---
Related News
Binance CEO Changpeng Zhao stated his take on the recent regulatory crackdown Binance is facing. In a blog post, Zhao explains Binance aims to comply with local regulations. However, he also stated cryptocurrency was a nascent industry, and there are a lot of uncertainties in the field. Binance has been getting a slew of warning from governments all over the world for failing to comply with specific regulations. Changpeng Zhao States Compliance Is a 'Journey' Changpeng Zhao, CEO of Binance, finally issued a statement on its take about the recent regulatory crackdown the....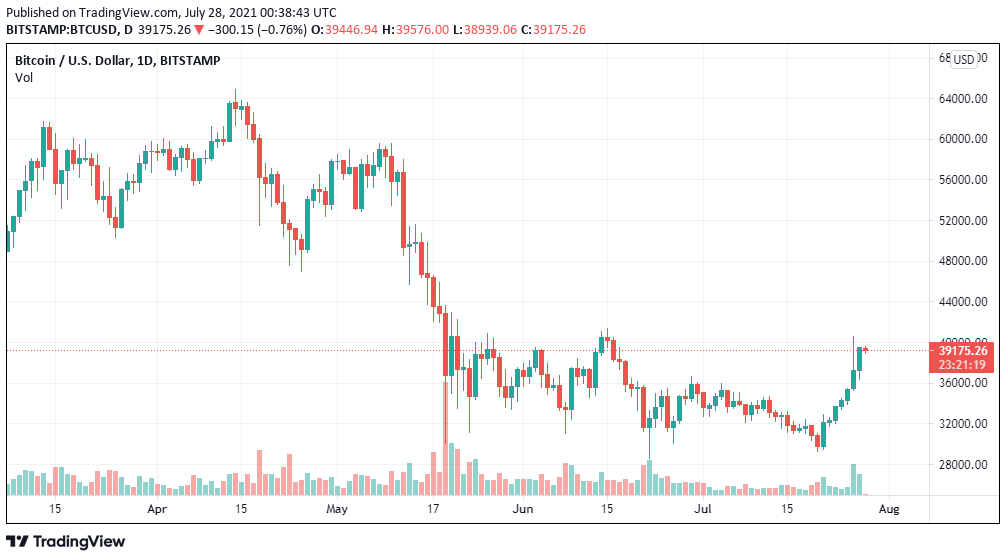 Binance's CEO and founder, Changpeng Zhao, has stated that the major cryptocurrency exchange will collaborate with local regulators as it establishes Binance regional headquarters. Changpeng "CZ" Zhao Wants To Work With Regulators The CEO of cryptocurrency exchange Binance has stated that he is willing to step down as the company seeks to become a regulated […]
Changpeng Zhao, founder and CEO of Binance, the biggest cryptocurrency exchange by volumes traded, pondered the importance of decentralization and the relation it has with security and freedom. Zhao stated that there are several aspects of decentralization and that this is part of a gradient scale, explaining the different ways in which even Bitcoin can be seen as centralized. Binance CEO Changpeng Zhao on Decentralization and Its Degrees A lot has been said about the benefits decentralization brings to cryptocurrency projects and how it differentiates some initiatives from....
CEO of Binance, Changpeng Zao has alerted users about a massive SMS phishing scam that is targeted towards Binance users. The scam of the world's largest cryptocurrency exchange platform is redirecting users to a malicious website to harvest credentials. Changpeng Zhao tweeted on Friday There is a massive Phishing scam via SMS with a link […]
Changpeng Zhao, the CEO of Binance, filed a lawsuit against Modern Media CL, the publisher of Bloomberg Businessweek in Hong Kong, on Monday, alleging defamation over a title of a translated Chinese language article that described the executive of the cryptocurrency exchange as operating a "Ponzi scheme." Binance CEO Out For Blood Changpeng Zhao, the […]
---