These Events Will Be Key For Bitcoin And Crypto This Week
The Bitcoin and crypto market is kicking off what could be an extremely important week. While the market is currently overwhelmed by the news surrounding the battle between Binance CEO Changpeng Zhao ("CZ") and FTX CEO Sam Bankman-Fried ("SBF"), the midterm elections and the release of the CPI data in the US are two major events that could be of crucial importance for the market. As Bitcoinist reports, CZ had announced on Sunday that Binance will sell all of its FTT tokens after a report surfaced that FTX's books are in trouble. Even though FTX and Alameda have denied the rumors, a....
---
Related News
The crypto market is like any financial market and is affected by events according to their outcomes. With the new week has come some important events that will no doubt have an impact on the crypto market and the prices of the digital assets that trade in it. These events are important to keep an […]
Over the last several weeks, there have been some events happening around the world which has affected the economic situations of many people. As time goes on, others have emerged that have continued to have an impact on the crypto market. In this report, we take a look at some of these events and the […]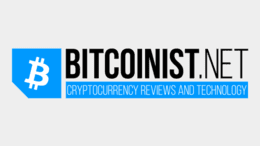 Even though the last couple of years have seen a number of crypto-centric events pop up all over the globe, none can be compared to Consensus, a 4-day conference that helps bring together some of the biggest names from within the global economic landscape. In this regard, Consensus 2022 will take place between June 9 […]
Longstanding sagas in crypto saw major plot development and even a conclusion or two in this week's newsletter. Every Friday, Law Decoded delivers analysis on the week's critical stories in the realms of policy, regulation and law.Editor's noteOne day in the not-so-distant future, the curious experience of episodic television with its week-by-week gaps will be a weird thing that old people strain themselves not to talk about around the youths, until they eventually get, like, really old and stop caring and start turning all of the logistical inconveniences of their early memories into....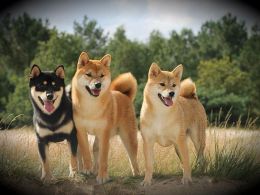 The Dogepack is large and diverse. Welcome to CryptoCoinsNews' first weekly Dogecoin addition! I will be bringing you this piece every Friday, despite this one being late due to personal circumstances. I felt this addition necessary not only because of how active the Dogecoin community is week after week, but because more than any other alt-coin Dogecoin has created a unique culture that places positivity and community above all else. I will be using this time to highlight what I feel are important happenings the casual Shibe may miss, rather than the big events that are covered in depth....
---