US Senator Says 'I Love That Bitcoin Can't Be Stopped' Citing Concerns About ...
U.S. Senator Cynthia Lummis says she loves that bitcoin cannot be stopped and that governments cannot just confiscate the cryptocurrency. "It's actually comforting to know that bitcoin is there," she said, citing concerns about the national debt and inflation. U.S. Senator: Bitcoin Is Something Governments Cannot Take U.S. Senator Cynthia Lummis (R-WY) talked about bitcoin in an interview with Hard Money's Natalie Brunell, published last week. Discussing the merits of bitcoin, including how the cryptocurrency cannot be stopped, the....
---
Related News
U.S. Senator Sherrod Brown has sent letters to cryptocurrency exchanges and stablecoin issuers, including Coinbase, Gemini, Binance, and Tether, asking how they are protecting consumers and investors. "I have significant concerns with the non-standardized terms applicable to redemption of particular stablecoins," the senator said. US Senator Raises Concerns Regarding Stablecoins U.S. Senator Sherrod Brown (D-Ohio), chair of the U.S. Senate Committee on Banking, Housing, and Urban, announced Tuesday that he has sent letters to a number of crypto exchanges and....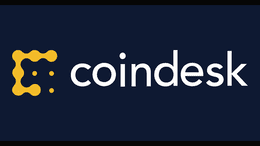 Some Nigerians plan to continue using bitcoin (BTC) and other cryptocurrencies despite a directive issued by the Central Bank of Nigeria (CBN) last week ordering banks to close down accounts associated with cryptocurrencies.
Bitcoin has its back covered by this American senator who believes in the potential of the crypto to bring good things to the U.S. financial sector and economy in general. Senator Cynthia Lummis may be the most prominent champion for the crypto sector in Congress. Her strong support for the cryptocurrency industry distinguishes her from […]
Dear Senator Warren: Bitcoin Is Not Powered By A "Shadowy Faceless Group Of Super Coders." In Fact, It Is Hope For People All Over The World.
Senator Hassan wants federal agencies to take more action while Senator Lummis is more concerned with stifling innovation. Some U.S. Senators are ramping up the anti-crypto rhetoric again, urging federal agencies to take action against the illicit use of digital assets.Democrat Senator Maggie Hassan is the latest to raise concerns about the use of cryptocurrency as a means of payment for ransomware attacks.The Senate Homeland Security and Governmental Affairs Committee member sent a letter on Sept. 16 to several agencies including the Justice Department, the Department of Homeland....
---