Blockchain Startup Triall Introduces a Tokenized Ecosystem to Speed Up and Im...
PRESS RELEASE. Triall launches its main utility token TRL on Uniswap following a successful token pre-sale that raised more than 2 million USD. AMSTERDAM, Sept 28, 2021 – Blockchain startup Triall launched its main utility token TRL in an initial DEX offering (IDO) on Uniswap at 13:00 UTC today, after raising more than 2 million USD in its token pre-sale campaign. The company introduces a tokenized ecosystem that helps secure and streamline the development of new vaccines and medicines during clinical trials. As part of its launch, Triall also introduces a staking program powered....
---
Related News
Soon there will be another network that allows people to tokenize BTC in order to leverage the underlying blockchain's speed and fees. On September 24, Bitgo, the custodian of the Wrapped Bitcoin project (WBTC), the most popular tokenized BTC platform to-date, announced a partnership with Tron. Members of the crypto ecosystem will soon be able to leverage WBTC via the Tron (TRX) network. Just like the tokenized BTC created using Ethereum's ERC20 token standard, the Wrapped Bitcoin (WBTC) team will utilize the TRC20 token standard from Tron's infrastructure. Similarly,....
There's a new tokenized bitcoin project coming to the decentralized finance (defi) ecosystem that's recently received $1.4 million from blockchain investors. The project called Boringdao, a decentralized bridge between Ethereum and alternative blockchains, plans to launch the company's bBTC tunnel this month in order to introduce another tokenized bitcoin. On October 8, 2020, the Boringdao project announced the company has raised $1.45 million from a number of investors. Boringdao's website says the project is a bridge between various blockchains and Ethereum.....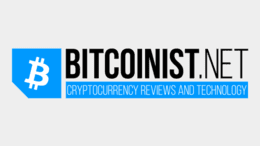 The founders of Panama-based derivatives exchange Deribit have announced a $2.5 million investment in Attrace, a blockchain project set to launch the world's first referral layer for the tokenized economy. The cross-chain platform will allow anyone marketing or promoting tokenized assets to earn a commission for their efforts, creating a harmonized ecosystem for referrals. Since […]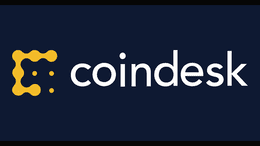 In effect from today, Switzerland's new blockchain law allows Sygnum to freely issue tokenized assets, starting with investable wines.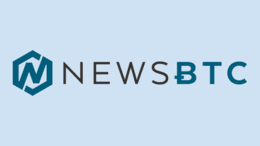 EasyFi, the popular DeFi lending protocol that recently made news by integrating support for Binance Smart Chain has announced a partnership with Mirror Protocol – another DeFi powerhouse that is leading the way with synthetic assets. The partnership will introduce a whole new class of assets to the EasyFi ecosystem, enabling users to make efficient […]
---