Analyst Explains Why Ethereum Is Rallying, Hitting All-Time Highs
Investment management firm Ark Invest has highlighted three reasons why the price of ethereum has been hitting record highs. The firm cited increased institutional interest, strong on-chain signals, and imminent protocol upgrades as the key reasons. Why Ethereum Has Been Going Up ARK Investment Management, also known as Ark Invest, published a research note last week explaining three key reasons why ethereum is breaking out to new all-time highs. The first reason the firm's analyst mentioned was "Increased institutional interest." Ark Invest pointed out that a number of....
---
Related News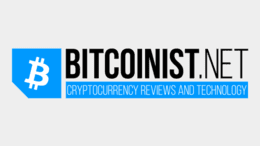 Ethereum has consolidated since hitting the $465 highs last week. It is neither up nor down in the past 24 hours. Still, analysts say that Ethereum is primed to move even higher in the weeks ahead. An analyst noted that the cryptocurrency is currently in the midst of a bullish pennant pattern, which could trigger a move above $500. Ethereum Primed to See Strong Rally Higher Ethereum has consolidated since hitting the $465 highs last […]
Ethereum has grown to the point where it has landed on the radar of big investors. The digital asset is seeing increasing support from institutional investors after rallying to new highs this year. Despite not hitting its previous all-time high, the asset has seen a recent increase in value that has pushed investors more towards […]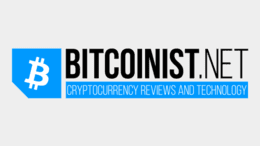 Ethereum has been showing tremendous signs of strength as it begins moving in lockstep with Bitcoin Despite seeing a selloff on the first day that Bitcoin started rallying, ETH quickly reshaped its previously close correlation with BTC and began surging This surge led its price all the way up to highs of $420 yesterday, which is where it found some slight resistance One analyst believes that this resistance will be swiftly surmounted in the near-term […]
Bitcoin has the potential to hit $56,000 in the coming sessions, asserted independent market analyst Josh Rager. The Blockroot.com founder said in a tweet published Tuesday that BTC/USD could keep on rallying higher based on two reasons. First, the recent approval of US President Joe Biden's $1.9 trillion stimulus package in the Senate could assist […]
On Monday, Sven Henrich, the founder and the lead market strategist for northmantrader.com discussed bitcoin "rallying in the face of this crisis." The technical analyst and market commentator highlighted four reasons why he believes bitcoin's value surged — "Fundamental, Sentiment, Technical, [and] Safety trade." Northmantrader's Founder Sven Henrich Describes Why He Thinks 'Bitcoin Is Rallying in the Face of Crisis' The price of bitcoin (BTC) surged on Monday to a high of $44,256 per unit at 5:35 p.m. (EST).....
---