Ethereum 2.0's long and winding road to scalability launch
The Ethereum 2.0 deposit contract is open. How are things progressing, and what comes next? On Nov. 4, Ethereum (ETH) core developers hit a significant milestone. In a "quick update" on the Ethereum Foundation blog, developer Danny Ryan confirmed the release of the v1.0 specs for the hotly anticipated Ethereum 2.0 upgrade, which includes the mainnet deposit contract address. Anyone who wants to participate as a validator on the Ethereum 2.0 mainnet can now start depositing their minimum stake of 32 ETH.The initial results looked promising, with 14,000 ETH (worth around $5 million) staked....
---
Related News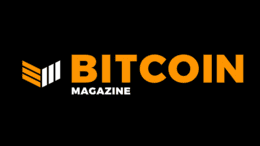 For many Bitcoiners, the online marketplace Silk Road has become a touchstone in BTC's story — as has the fate of its founder, Ross Ulbricht. The post The Long and Winding Story of Silk Road, Bitcoin's Earliest Major Application appeared first on Bitcoin Magazine.
Until Ethereum 2.0 proves it can do what it claims it can do, its full impact on DeFi and other applications remains to be determined. Many people are anxiously observing the launch of Ethereum 2.0 because the media has touted it as a "game-changer" for the cryptocurrency industry. Yet the masses seem to forget there are viable alternatives in existence already.Is Ethereum 2.0 taking too long?In recent days, there has been ample excitement surrounding Ethereum 2.0. The beacon chain deposit contract successfully achieved enough deposits to launch Eth2 Phase 0 in December 2020. That is only....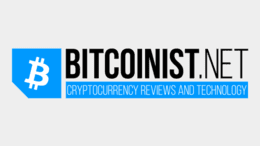 The launch of Ethereum 2.0's beacon chain marked a significant milestone at the end of 2020. Several years in development and subject to substantial delays, many were skeptical that it would even happen before the end of the year. Even now it's launched, there's still a long road ahead as the core developer team wrangle with the challenges of implementing a sharded blockchain.  Furthermore, the events of 2021 only underscored just how badly scalability is […]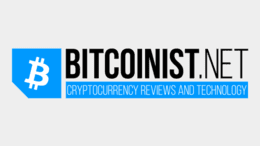 The meteoric rise of decentralized finance across 2020 exposed numerous vulnerabilities with the Ethereum network. While the Ethereum blockchain is one of the most secure and 'battle-hardened' infrastructures, high gas costs and scalability issues have led some projects to innovate instead of waiting for the long-desired Ethereum 2.0. Second-layer solutions have gained notoriety lately as companies endeavor to reduce gas fees and foster Ethereum scalability by shifting transactions to sidechains.  Polygon, a recent rebrand of […]
Scalability trilemma implies that to scale, blockchains usually need to sacrifice one of their three fundamental cornerstones — security or decentralization, or transaction throughput. After a successful Ethereum Merge, all eyes are set on the next phase of transition that would introduce key scalability solutions on the platform, including sharding. Market experts believe sharding would be a game changer for the Ethereum network as it could potentially solve the scalability trilemma.In an exclusive conversation with Cointelegraph, Uphold's head of research, Dr. Martin Hiesboeck, explained....
---