Bitcoin Donations Are Aiding Ukraine In Fight Against Russia
Bitcoin is helping to fund the Ukrainian fight against Russia. The conflict that has been on for a while has continued to rage on. This has led to a higher need for funds to aid in the fight. Volunteer organizations that provide the Ukrainian military with weapons and medical supplies have turned to crypto donations […]
---
Related News
Cryptocurrency donations have poured into a nonprofit organization that provides support to Ukrainian soldiers after Russia launched a large-scale attack on Ukraine. More than $5 million in bitcoin has already been raised. Meanwhile, the group's fundraising page on Patreon has been abruptly removed. Crypto Donations Soar After Russia Invaded....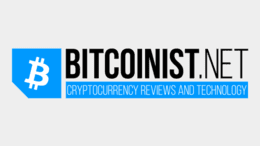 The invasion of Ukraine by Russia prompted crypto donations from all around the world. It was intended to assist the country in acquiring all the necessary military weapons to withstand the conflict with Russia. Ukraine disclosed how they spent crypto donations, revealing that the majority was spent on armaments. The crypto community has chipped in $54 […]
As the conflict between Ukraine and Russia propels social media reports and donations made in bitcoin, it underscores our decentralizing world.
The official tweeter account of Ukraine asked for donations through cryptocurrency on Saturday, just days after Russia invaded their country. They chose Bitcoin (BTC), Ethereum(ETH), and Tether (USDT). Vice Prime Minister of the country, Mykhailo Fedorov, has confirmed that the call for donations was real and he asked people to "Stand with Ukraine." Related Reading […]
Crypto donations to Ukraine have continued to grow as the war rages on. The country has seen the majority of the globe rallying around it against Russia, which many perceive as the aggressor. Given that Ukraine is a smaller country and boasts a weaker military power compared to its opportunity, the country could use all […]
---