Robinhood Raises Almost $2 Billion in IPO, Falls Short of Expected $35 Billio...
Robinhood, the fee-free cryptocurrency, stock, and options exchange, raised almost $2 billion in its initial public offering, reaching a valuation of $32 billion. While the company is more valuable than Nasdaq itself, the IPO failed to give the company an expected valuation of $35 billion. Robinhood trading will open today, with its shares trading under the HOOD ticker. Robinhood Misses $35 Billion Valuation Goal Robinhood, the fee-free investing app, has successfully completed its IPO, raising almost $2 billion. However, the company failed to meet the goal of reaching a $35 billion....
---
Related News
Robinhood has grown so much this year thanks to increased interest in Dogecoin. The trading platform recently revealed that crypto trading made up 50% of its revenue for the second quarter of the year. And that number is expected to grow as Robinhood's focus falls on crypto. This is why the most recent feature that […]
Robinhood has IPO'd recently, raising close to $2 billion. This is quite a low figure from the $32 billion that the company was valued at before it went public. Robinhood had surged to popularity during the 2020 pandemic when meme stocks had blown up on social media. The app which offered seamless stocks and crypto […]
An amended prospectus filed yesterday by Robinhood indicates the company is aiming to get a valuation of up to $35 billion in its upcoming IPO. The fee-free options, cryptocurrency, and stock trading service is expecting to sell up to 55 million shares and raise more than $2 billion when the IPO launches next week. Robinhood Aims for $35 Billion Valuation Robinhood, the fee-free, trade-it-all exchange, is aiming to achieve a valuation as high as $35 billion in its upcoming IPO, according to an amended prospectus filed with the SEC on Monday. The exchange, which is reportedly going public....
Robinhood's IPO prospectus shows that 9.5 million customers traded $88 billion of cryptocurrency on its platform in Q1 and the company held approximately $12 billion in crypto assets under custody, a 23-fold increase from last year. Meanwhile, 34% of Robinhood's cryptocurrency revenue was attributable to the meme cryptocurrency dogecoin. Robinhood's IPO Prospectus Reveals Crypto Business Details Robinhood Markets Inc. (Robinhood) filed a preliminary prospectus with the U.S. Securities and Exchange Commission (SEC) Thursday for its initial public offering (IPO). The....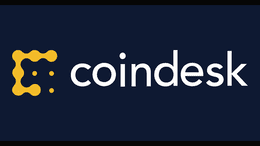 Following a retail bonanza this summer, trading app Robinhood says it has raised $660 million in an extended Series G round.
---