Elon Musk Tempts McDonald's to Accept Dogecoin — McDonald's Replies 'Only if ...
Tesla CEO Elon Musk says that he will eat a happy meal on television if McDonald's accepts the meme cryptocurrency dogecoin (DOGE). However, McDonald's replied, "only if Tesla accepts grimacecoin." Musk's statement followed a tweet by McDonald's asking how crypto Twitter is doing. Elon Musk Tries to Tempt McDonald's to Accept Dogecoin Tesla and Spacex CEO Elon Musk offered to eat a McDonald's happy meal on television if the fast-food restaurant chain accepts dogecoin (DOGE) in a tweet Tuesday. ....
---
Related News
The first Elon Musk stimulus package for Dogecoin holders is here. As the cryptomarket as a whole tumbles and tries to recover its balance, an Elon Musk tweet made Dogecoin pump. This time, the subject is McDonald's. The fast-food restaurant's community manager has been teasing crypto people, offering them jobs now that the market is […]
Tesla will soon accept cryptocurrency Dogecoin as a mode of payment at its supercharging stations located in Santa Monica, tweeted by Elon Musk, chief executive officer (CEO) of Tesla, on Saturday morning, February 19, 2022. After this announcement, prices of Dogecoin started rising upward.    Related Readings | Elon Musk Makes McDonald's An Offer They Can't […]
The Twitter feud between Elon Musk and McDonald's has escalated after the Tesla CEO offered to eat a happy meal on television Erratic billionaire and Tesla CEO Elon Musk has offered to eat a kids meal from McDonald's live on television if the fast food giant adds Dogecoin (DOGE) as an official payment method."I will eat a Happy Meal on TV if McDonald's accepts Dogecoin" said the SpaceX CEO in a tweet on Tuesday morning. In the minutes following Musk's tweet, the price of DOGE immediately jumped 7% from $0.135 to $0.145 where it remains at the time of writingPrevious tweets from Musk have....
In partnership with Go Crypto, Plan ₿ Foundation is enabling bitcoin payments for the city of Lugano, Switzerland, including McDonald's.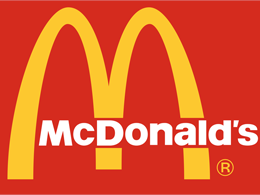 There are many rumors being spread regarding McDonald's possibly accepting bitcoin soon. The reason speculation is so high is due to their announcement of accepting a new digital currency soon. They entertained a variety of questions through twitter, and the response was particularly interesting when asked if it was bitcoin. The tweet towards McDonald's was as follows: "So @McDonalds is going to start accepting a random type currency soon.. I wonder it its $btc #bitcoin". The response given was:
---