Tether gets Coinbase's seal of approval, will list on pro offering
Coinbase seems to be signaling that the Nasdaq-listed crypto exchange is not concerned about the stablecoin's regulatory issues. The United States' largest cryptocurrency exchange, Coinbase, is listing Tether (USDT) on its professional trading platform.According to a Thursday announcement, Coinbase Pro has enabled USDT deposits ahead of the trading launch scheduled for April 26. The company said that trading will begin if liquidity conditions are met, stressing that Coinbase only supports ERC-20 USDT running on the Ethereum blockchain."Once sufficient supply of USDT is established on the....
---
Related News
Coinbase announced on Thursday that its Pro trading platform will add stablecoin Tether (USDT). Coinbase Pro will list ERC-20 based USDT over Tether's in-house Tron network (TRC-20) as early as next week.  Tether is a stablecoin available across several blockchains that is pegged to the US dollar. For USDT, the company behind the protocol is […]
Coinbase started providing its cryptocurrency services in Italy a while ago, offering Coinbase card services in the country as of June 2019. The United States-based cryptocurrency exchange Coinbase continues aggressive European expansion by securing approval to offer crypto services in Italy.Coinbase announced on July 18 that it has obtained the Crypto Asset Service Provider approval from the Italian Anti Money Laundering regulator, Organismo Agenti e Mediatori (OAM).According to a post by Nana Murugesan, Coinbase's vice president of international and business development, the approval....
As the Ripple community braces for the major ruling on the key judgement on the Hinman 2018 documents, Ripple Labs has scored another victory as presiding judge Analisa Torres denied the SEC's petition to seal its objection to Amici participation. According to a tweet posted by defense lawyer James Filan, Torres has rejected the SEC's request to seal the case […]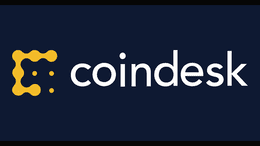 Meanwhile, The Graph's $12 million raise is one in a line of many public token sales this year.
"In our dealings with law enforcement we are sometimes specifically instructed not to freeze addresses as this could alert suspects," says Tether. On Wednesday, U.S. dollar stablecoin issuer Tether (USDT) said that it would not freeze smart contract addresses sanctioned by the U.S. Office of Foreign Assets (OFAC) Control's Specially Designated Nationals and Blocked Persons (SDN) list for cryptocurrency trail-mixer Tornado Cash. In explaining the decision, Tether said: "So far, OFAC has not indicated that a stablecoin issuer is expected to freeze secondary market addresses that are....
---