Bitcoin 'supercycle' may emerge in 2021 as Fed balance sheet hits new record ...
Indicators point to the moon as an ailing macro economy provides a mass influx of retail investors into Bitcoin. Bitcoin (BTC) is looking increasingly like it is in a "supercycle," not just a bull cycle, statistician Willy Woo suggests.In a Twitter exchange on Feb. 12, the popular analyst joined Dan Held, growth lead at U.S. exchange Kraken, calling the current BTC market a bull run like no other.Woo: Retail has arrivedHeld had previously explained his theory about the state of Bitcoin in 2021 — that price gains cannot be compared to past bull phases, and do not even match the end of 2017....
---
Related News
PSV received bitcoin through a sponsorship deal in August and confirmed they self-custody it on their balance sheet.
CEO Michael Saylor struck a defiant tone during a Q2 investor call, pledging to add more Bitcoin to its balance sheet while continuing to advocate for the cryptocurrency.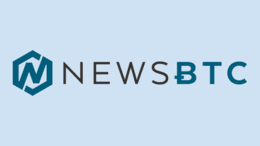 Twitter may be pursuing adding Bitcoin to its balance sheet, to follow Square, which is also run by Jack Dorsey. The firm's chief financial officer Ned Segal indicated in an interview with CNBC that the firm is considering BTC as an asset that it can add to its balance sheet. This discussion comes after Tesla […]
With inflation soaring in the U.S., economists from monetary policy analytics and forecasting firm LH Meyer say the U.S. Federal Reserve could stop shrinking its balance sheet earlier than expected. However, critics have said the U.S. central bank hasn't really shrunk the Fed's balance at all, and the entity has been accused of keeping quantitative easing (QE) practices persistent by continuing to purchase long-term securities from the market. Forecasting Firm LH Meyer Predicts Fed Will Shrink the Balance Sheet Earlier Than Expected, While the Central Bank's Reductions....
AZ Alkmaar will receive bitcoin payments from its new sponsor, local exchange Bitcoin Meester, and hold it on its balance sheet until 2024.
---