BTC Proxy Announces Strategic Partnership With Blockchain․com to Expand Bitco...
PRESS RELEASE. BTC Proxy, the Bitcoin Liquidity Protocol on Polygon, has entered into a strategic partnership with Blockchain.com, one of the world's largest crypto platforms and an early pioneer of key Bitcoin infrastructure. As part of the partnership, Blockchain.com will add BTC Liquidity into the Proxy ecosystem by Minting BTCpx. Moving Bitcoin to the Polygon network will expand the DeFi ecosystem and provide reward opportunities for users. BTC Proxy believes it has solved a real pain point with Bitcoin by creating a mechanism of interoperability to access stored....
---
Related News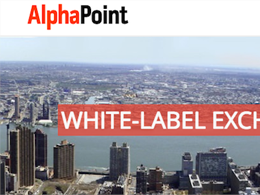 AlphaPoint announces partnership with Bitfinex. Las Vegas, Nevada – November 3rd at Money 2020 AlphaPoint, a white-label exchange platform, announced a strategic partnership with Bitfinex, a top bitcoin exchange by trading volume based out of Hong Kong. Bitfinex is adopting AlphaPoint's platform as it's backend in preparation for scaling to higher transaction volumes. The partnership was announced a day after the official launch of meXBT, a Mexican digital currencies exchange that is powered by the AlphaPoint platform.
PRESS RELEASE. In this industry, it is crucial to establish key strategic partnerships in order to ensure both longevity and prosperity. As such, LABEL Foundation has officially announced a partnership with Polygon Studios, with the further intention to chase their multichain goal and launch their Dapp additionally on Polygon Network, along with Binance Smart Chain and Ethereum Network. What is Polygon? Polygon is a Layer-2 scaling solution which works in tandem with the Ethereum blockchain to make transactions quicker and less expensive. Polygon is a PoS....
After its highly anticipated marketplace launch, Bored Ape Yacht Club Tron and APENFT Foundation joined forces through a strategic partnership meant to incentivize further the development of promising NFT works on the Tron ecosystem. This collaboration arrives as BAYCTron kicks off its Mutant Apes minting campaign. A series of 15,000 primate-inspired collectibles have been put […]
PRESS RELEASE. On 22 April, Tori Zero announced the strategic partnership with Wirex. The first collaboration will focus on a new product developed by Wirex – the Wirex Wallet. Tori Zero will be the first group of NFT projects integrated into this new wallet. Tori Zero is the first virtual idol project in the blockchain industry and the first NFT project that utilises motion capture and facial motion capture technologies. The character has a great background story and comes with a unique virtual idol economic model, which empowers its long-term potential. The....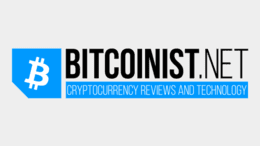 Press Release: No-code NFT platform Guradianlink.io announces its strategic partnership with Beyondlife.Club, an exclusive platform for artists, brands, and celebrities from different fields of entertainment. 3 September 2021, Singapore — Influential Indian actor, producer, and TV host Amitabh Bachchan is all set to launch his first set of NFTs with BeyondLife.Club, powered by Guardian Link. […]
---