Panther Protocol and StackOS Partner to Bring Privacy to DeFi and NFTs
PRESS RELEASE. Panther Protocol has joined forces with StackOS, a decentralized cloud protocol, to deliver privacy and data protection tools. As a meta-protocol focused on end-to-end privacy for any digital asset, Panther is of great interest to virtually all DeFi users looking to benefit from personal financial data protection and confidential cryptocurrency transactions. Panther zAssets are 1:1 backed representations of the underlying assets they represent, offering users all of the benefits of private transactions in this emerging asset type. Under the Partnership agreement, Panther....
---
Related News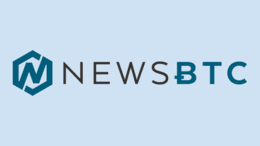 The decentralized finance industry has noted substantial initial success, but there is still room for improvements. Panther Protocol acknowledges the growing demand for privacy-oriented solutions in this space. By securing $8 million in private funding, the team can bring interoperable privacy to DeFi users worldwide. Enhancing Zero-Knowledge Proofs With Panther Protocol Anyone who has kept […]
Panther is an end-to-end privacy protocol for DeFi. Panther provides DeFi users with fully collateralized privacy-enhancing digital assets, leveraging crypto-economic incentives and zkSNARK technology. Anish Mohammed is a Co-founder and CTO at Panther Protocol. He recently joined the Bitcoin.com News Podcast to talk about the technology: Anish Mohammed has over 20 years in security and cryptography. He was an early advisor to Ripple, reviewed the Ethereum orange paper, worked on several projects including Ocean and Boson and is the co-founder of the UK Digital Currency Association.....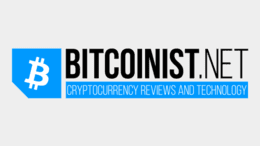 Privacy is a commodity that many cryptocurrency enthusiasts are looking for, yet only a few can achieve it. Making this feature opt-in is not ideal, which is why the demand for privacy-oriented protocols is on the rise.  Panther Protocol aims to provide interoperable privacy to DeFi and raised $8 million to make this come true.  […]
PRESS RELEASE. As Panther pushes towards the decentralization of our protocol from Day 1 with LaunchDAO, the first-ever private and decentralized project launch, the team has unveiled a new, exciting partnership. Panther Protocol is partnering with ShapeShift, a household name of the crypto industry. ShapeShift has taken brave steps in the recent past, moving from an exchange aggregator to a complete crypto management platform, as well as announcing its full decentralization. The integration between ShapeShift and Panther will enable the advancement of privacy and....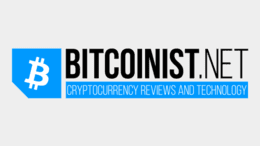 Panther Protocol has completed its Public Sale, which took under 90 minutes to raise over $22 million. The overwhelming support from investors and enthusiasts confirms the need for privacy and interoperability in decentralized finance and the broader Web3 ecosystem. Achieving interoperability in the decentralized finance and Web3 environments requires new infrastructure. Panther Protocol will provide […]
---