English Premier League Team Features Dogecoin for 2021-22 Season — Players We...
English Premier League football players with the Watford Football Club are now wearing the logo representing the meme cryptocurrency dogecoin for the 2021-22 season. The team wore the image for bitcoin in the previous season. Dogecoin Promotion at English Premier League Matches The players of the Watford Football Club, an English professional football team based in Watford, Hertfordshire, are wearing the dogecoin logo on their sleeves. The team plays in the Premier League, also called English Premier League or the EPL, the first tier of English football. The Athletic publication reported....
---
Related News
The English Premier League is kicking off a new project in the virtual realm. As a means of expanding their channels of communication with followers, a growing number of multinational corporations are expressing interest in non-fungible tokens and the metaverse. The English Premier League, the highest level of professional English football, is the most recent […]
The newly-promoted soccer club Watford will wear Dogecoin on kit sleeves in the 2021-22 English Premier League season. Watford FC To Wear Dogecoin On Sleeves In Sponsorship Deal With Stake.com As per a report from The Athletic, Watford FC's sponsorship deal with Stake.com will have the club wearing Dogecoin on kit sleeves. The website also […]
Turkish blockchain platform Bitci steps into the English Premier League with a partnership with Wolverhampton Wanderers. The English Premier League's Wolverhampton Wanderers Football Club will launch fan tokens under a new partnership with Turkish blockchain platform Bitci Technology.The Premier League is the most followed soccer league in the world, Bitci's announcement reads. Turkish blockchain experts will develop a Wolves' fan token on Bitcichain. Bitci's own crypto exchange will list the Wolves fan token first, followed by other exchanges worldwide.The multi-year agreement will see....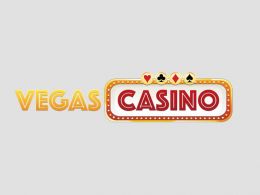 Renowned and reputed Bitcoin gaming platform Vegas Casino allows players to place wagers on the outcomes of popular sporting events. The website features a dedicated Sports section where players are presented with options to bet on various sports tournaments. They include English Premier League, NHA, NBA, Basketball Women, Soccer, France Ligue 1, and amongst other sporting events. Each event lists the teams that are scheduled to play against each other, and players are given the options to place wagers on their favorite ones. For instance: Vegas Casino has listed the football matches that....
English Premier League club Manchester City has penned a deal with OKX that would make the crypto exchange the soccer team's official cryptocurrency partner. English Soccer Club Manchester City Announces OKX As Crypto Partner As per an announcement on the EPL team's website, cryptocurrency exchange OKX is now the club's official crypto partner. Manchester City […]
---