Price analysis 12/1: BTC, ETH, BNB, SOL, ADA, XRP, DOT, DOGE, AVAX, SHIB
Bitcoin continues to encounter resistance near $60,000, but this hasn't stopped altcoins from advancing on their previous all-time highs. Bitcoin (BTC) finished the month of November with a decline of about 7%. This was in sharp contrast to the prediction of the "worst-case scenario" of $98,000 by PlanB, the creator of the popular stock-to-flow model. Although the analyst described it as a "big miss", he said he would give the Floor model one more month.In its latest "Week On-Chain" report, Glassnode analysts said that Bitcoin's correction in November was the "least severe in 2021."....
---
Related News
Sitting in the top 9 and 10 in the crypto rank by market cap, Dogecoin (DOGE) and Shiba Inu (SHIB) have been fighting to get the title of ultimate meme coin. Over the past week, SHIB has rallied from an all-time low driven by a retail fever right into DOGE's face. Related Reading | Elon […]
Shiba Inu (SHIB) has taken the market by surprise as its battle against Dogecoin (DOGE) moved to the crypto top 10 by market cap. In a vicious exchange between the two meme cryptos, the Elon Musk favorite and its supports have been trying to keep their spot on the ranking, but the Shiba Army gave […]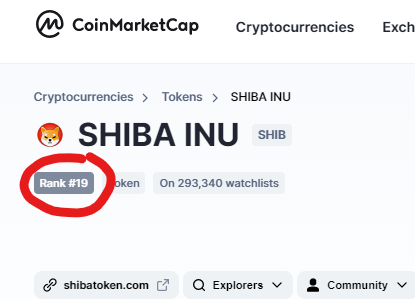 With a 146.3% rally in the daily chart and high volatility across the board, Shiba Inu (SHIB) has been listed in Binance, Huobi, and FTX. Almost immediately after the announcement, Dogecoin (DOGE) "evil" version saw new all-time highs and has been moving to lower lows and higher highs, as the news of its listing spread. […]
New use cases and a massive token burn signal that the dog days of summer could be over for DOGE and SHIB. Momentum the wider cryptocurrency market appears to be on the upswing this week after bulls pushed Bitcoin price to the $46,700 and Ether price to $3,150 on Aug 9. The growing optimism has also translated into a bounce in dog-themed meme coins like Dogecoin (DOGE) and Shiba Inu (SHIB), which have both seen their prices rise by more than 55% over the past three weeks. DOGE/USDT vs. SHIB/USDT 4-hour chart. Source: TradingViewDog-themed meme coins caught fire earlier in the year after....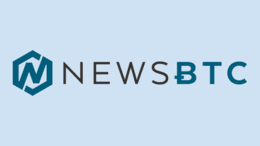 Switching positions in the crypto top 10 during the past 24 hours, Shiba Inu (SHIB) has finally taken Dogecoin (DOGE) position as one of the largest cryptocurrencies by market cap. Related Reading | Shiba Inu (SHIB) Jumps 50% To ATH Amid Robinhood Rumors As of press time, SHIB trades at $ 0,000068 with a 44% and 144% rally in the daily and weekly charts, respectively. In the 30 days chart, the token records a massive 865% profit. The token was launched as a competitor to DOGE, but with its own team and community. Their collective efforts have managed to bring SHIB to this point, as it....
---