Bitcoin Bullish Hammer Reversal Forming, But Beware Of Bull Trap Potential
Bitcoin price dipped as low as $17,700 overnight before bulls drew a line in the sand and began to defend the recent rally. Although the move down was sharp and severe, the strength of bulls has left a long wick behind and a bullish "hammer" is forming. A daily close at or above $18,500 could […]
---
Related News
Bitcoin price is on the rebound, but after such a sharp fall and more than 50% retracement, any reversal must be considered a potential bull trap until much higher prices are reclaimed. Further adding credence to the theory of a potential bull trap, a trend strength indicator very clearly shows that bears are in charge, […]
The ETH/BTC exchange rate has surged by around 40% after bottoming out at 0.055 BTC. But the pair appears to be heading into a bull trap. A recent run-up in Ether (ETH) prices against its top rival Bitcoin (BTC) appears to be at the risk of exhaustion even as analysts see the second-largest cryptocurrency as stronger among the two.In retrospect, the ETH/BTC exchange rate rose by up to 40.19% after bottoming out at 0.0553 BTC on May 23. The powerful rebound move reflected a spike in the capital flow from spot ETH to spot BTC market. That also led analysts at Delphi Digital — an independent....
Bitcoin price hit $19,469 for the first time since December 2017, but there are crucial factors that might prevent BTC from hitting a new all-time high. The price of Bitcoin (BTC) hit $19,469 on Coinbase, reaching its highest point since its December 2017 peak. Although the dominant cryptocurrency is close to surpassing its record high, there are some warning signs to take note of.Three potential reasons Bitcoin faces the possibility of a pullback at $20,000 are a bull trap, overhead resistance and an overcrowded derivatives market.BTC/USD 15-minute chart. Source: TradingView.comA....
Bitcoin is undergoing a short-term trend reversal after hitting a three-year high above $14,000 with an inclination to test $12,000 in the coming sessions.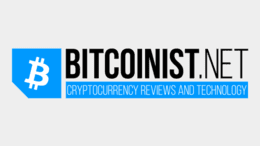 Bitcoin could soon see a bullish trend reversal as an on-chain indicator suggests it will do so. The on-chain indicator has predicted a number of notable price trends over the past few years. For one, during 2017's bull market, the indicator formed a number of bounces off the 1.0 reading. Other fundamental trends also suggest that the prevailing Bitcoin trend is bullish. Bitcoin Could See a Bullish Trend Reversal Very Shortly: Key On-Chain Analysis Bitcoin […]
---