Stan Druckenmiller: US Will Likely Lose Reserve Currency Status in 15 Years, ...
Legendary fund manager Stanley Druckenmiller says that he is worried that within 15 years the U.S. dollar will lose its world's reserve currency status. He said that crypto is a solution to the lack of trust in Fed Chairman Jerome Powell "and the rest of the world's central bankers." The billionaire investor further said that it will be very difficult to unseat bitcoin as a store of value. Druckenmiller on USD Losing Reserve Currency Status and Difficulty in Unseating Bitcoin as Store of Value Billionaire investor Stanley Druckenmiller talked about the U.S. economy,....
---
Related News
Billionaire Stanley Druckenmiller has shared how he got into bitcoin and it involved famed hedge fund manager Paul Tudor Jones. When bitcoin was going up, Druckenmiller said, "I just couldn't stand the fact that it was going up and I didn't own it … I felt like a moron." Paul Tudor Jones, Stan Druckenmiller, and FOMO Renowned investor Stan Druckenmiller has shared how he got into bitcoin in an interview with The Hustle published on May 26. He also shared his views on ethereum and dogecoin, as Bitcoin News previously reported. Druckenmiller founded Duquesne....
Renowned investor Stanley Druckenmiller has shared his views on dogecoin and ethereum. He said he wouldn't long or short dogecoin and laughs when the meme cryptocurrency rises in value. As for ether, he is skeptical whether it can hold its position. Stan Druckenmiller on Dogecoin and Ether In an interview with The Hustle last week, famed investor Stanley Druckenmiller shared his thoughts on bitcoin, ether, and dogecoin, the meme cryptocurrency that has recently taken the market by storm. Druckenmiller founded Duquesne Capital in 1981. He managed money for George Soros as the lead....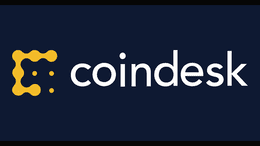 Billionaire investor Stan Druckenmiller made pro-bitcoin comments on CNBC, joining other high-profile, ultra high-net-worth investors.
In criticisms of Federal Reserve actions, legendary investor Stanley Druckenmiller highlighted the case for bitcoin to replace the dollar.
In 2017, Bitcoin reached an all-time high of $20,000. By 2018, the price of the first cryptocurrency by market cap dropped by more than 50%. What happens later caught the attention of two legendary investors, Stan Druckenmiller, founder of Duquesne Capital, and Paul Tudor Jones, founder of Tudor Investment Corporation. Druckenmiller has been giving interviews […]
---