DeFi and traditional finance could converge thanks to tokenization
It won't be easy to bring DeFi to be on par with traditional finance, but tokenization can help it along, says Liquefy's CEO. Nonfungible tokens could become a bridge to connect the legacy financial system to the emerging fintech world in the near future. During a recent interview, Adrian Lai, CEO of Liquefy — an investment firm and an incubator for decentralized finance platforms — told Cointelegraph China that synthetic assets, NFTs and digital securities are redefining the way capital markets operate. Lai especially believes that the value of synthetic assets could give each individual....
---
Related News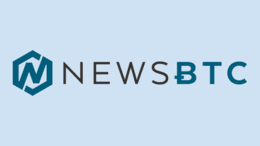 Decentralized finance, or DeFi, has become one of the year's most remarkable growth stories. As millions of users converge on this new paradigm-shifting technology, questions surrounding the legitimacy and accountability of DeFi platforms are becoming more critical. Although there are hundreds of companies in the DeFi sector, only one is backed by an SEC-regulated, publicly […]
On the back of the incredible crypto market recovery and the boom in NFT markets, the DeFi market has grown 18% in October. As September ended, the cryptocurrency markets recovered from the so-called "September curse" handsomely to hit a market capitalization of $2.32 trillion. The decentralized finance (DeFi) market has been an integral part of this growth. The total value locked (TVL) in DeFi protocols grew more than 20%, from $113.5 billion on Sept. 28 to hit $137 billion on Oct. 6, as per data from Dappradar.Even the Bank of America (BoA) — a global banking giant — has revealed its....
Blending real-world assets and DeFi is going to shake this whole market to its core. In previous years, we have seen numerous attempts to bring real-world assets to the crypto market. However, none of them has proven to be massively adopted among retail crypto users and traditional financial players.So, why hasn't real-world asset tokenization become a massive trend?You've probably heard how almost anything can be tokenized — securities, art, real estate, to name a few. And there were so many projects that promised to change the way we invest in assets, no matter the type. At the same....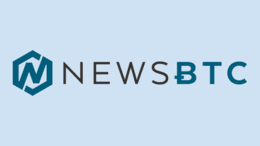 Decentralized finance (DeFi), tokenization and non-fungible tokens (NFTs) are gaining momentum as sub-sectors that could transform the traditional financial system. All are leveraging a broader approach to unlock earning opportunities to everyone, offering a permissionless financial ecosystem. Owning real-world assets or private equity, however, doesn't allow you to access DeFi yield-generating products. Additionally, much of […]
When Andre Cronje released Yearn Finance (YFI), the DeFi fever was brewing. Two events converge and launched the sector into full madness: Uniswap's UNI airdrop and governance token YFI breaking every foreseeable resistance to reach $30,000. At that moment, Bitcoin was trading at approximately $10,000. Now, after a downtrend, YFI seems ready to reach new […]
---