Ethereum Transaction Fees Fall 82%, as Defi Hype Eases
The average cost of sending a transaction over the Ethereum blockchain has fallen by 82% from a September 2 peak of $11.61, down to $2.09 as of October 4. The decline may be the result of a slow down in the hype around decentralized finance (defi) protocols. According to data from Glassnode, ethereum (ETH) miners have also seen a corresponding sharp drop in total earnings from fees over the past three weeks. On Sept. 17, miners raked in 42,763 ETH, or $14.97 million, in fees, but that tanked to just 5,898 ETH, or $2.06 million, as of Sunday. As a percentage of miners' total revenue,....
---
Related News
Over the summer months, Ethereum transaction fees ran hot, causing the DeFi trend and Uniswap token swapping boom to finally run out of steam. But as transaction fees begin to pick up again after a period of inactivity and downtrend, could it be a signal that another phase of DeFi dominance is about to start? […]
Hype can be hectic and unorganized. The crypto space's decentralized finance niche has reached frenzied status within the crypto industry, signaled by exuberant price highs and rampant speculation."DeFi is the new overhyped concept in Ethereum," MyEtherWallet, or MEW, CEO and founder Kosala Hemachandra told Cointelegraph in an interview. "The noise is too much, so everyone is just like running around trying to figure out what the next big thing is and then putting a ton of money inside without doing enough research," he said. Back in 2019, DeFi likely brought to mind different concepts....
Ethereum is the top dog when it comes to DeFi. Other decentralized finance tokens are built on its blockchain and require ETH gas fees to transact. This also could be why the top-ranked altcoin is held up a lot better than the rest of the DeFi space, which has fallen on average 60% across the […]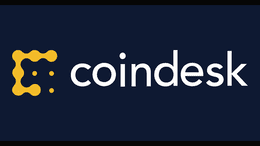 Ethereum continues to outpace Bitcoin in transaction fees, with DeFi mania helping push total fees to $166 million last month.
The Ethereum hash rate broke the 250 TH/s barrier for the first time since Aug. 2018 The amount of computing power on the Ethereum network is currently at an all time high following weeks of volatility in key metrics on the blockchain.According to data from on-chain analytics provider Glassnode, the Ethereum hash rate hit an all time high of more than 250 terahashes per second (TH/s) on Oct. 6, marking an 80% rise since January. Glassnode reported that a surge in the hype surrounding DeFi projects this year sparking higher gas fees may have contributed to the metric reaching an all time....
---