Coinbase Aims to Be the 'Amazon' of Crypto, CEO Says Exchange Wants to List A...
The Nasdaq-listed cryptocurrency exchange Coinbase says that it wants to be "the Amazon of assets" and list every legal crypto asset out there. The company has outlined two major long-term trends affecting its business. Coinbase Wants to List All Legal Cryptocurrencies Coinbase revealed its plan during the Q2 2021 earnings call Tuesday. CEO Brian Armstrong explained: "We at Coinbase always think about longer-term cycles of crypto … We're always looking at the long-term trends." He described two key trends affecting Coinbase. "The first one is that....
---
Related News
Nasdaq-listed crypto exchange Coinbase has disputed the allegation by the U.S. Securities and Exchange Commission (SEC) that nine of the crypto assets traded on its platform are securities. The company's chief legal officer stressed: "Coinbase does not list securities. End of story." Coinbase Insists It Does Not List Crypto Asset Securities The U.S. Securities and Exchange Commission (SEC) alleged that cryptocurrency exchange Coinbase listed nine crypto asset securities in a complaint filed Thursday. The securities regulator charged a former Coinbase employee with....
It's official. Coinbase is the first company in the crypto space to break into the Fortune 500 list. And the exchange wasn't on the tail-end either – it is currently listed as second in revenue growth at 514%, next to Moderna. Every company is anxious to get into the A-list, and Coinbase made it happen. […]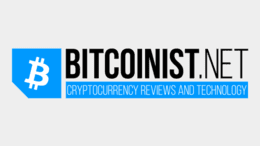 After months of wait and uncertainty, cryptocurrency exchange Coinbase finally received the greenlight from the U.S. Securities and Exchange Commission (SEC) to list its shares on the Nasdaq Composite. Since filing for an IPO last December, the crypto giant has decided to make its trading debut on the stock exchange through a direct listing on April 14th.  Regulatory Scrutiny? Just days ago, Coinbase announced that it hired Brett Redfearn, an ex-SEC director, to run its […]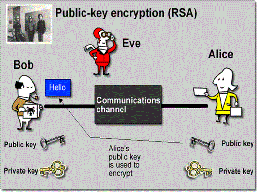 Security is becoming more and more important in recent years,a s technology evolves at an accelerated pace. Most people use various services and platforms every day, without taking proper precautions to keep their information safe. Storing a secret crypto key in the cloud has never been a bright idea, and it was only a matter of time until a new type of attack was developed to steal this data. Despite there being multiple cloud-based storage solutions on the market right now, most people will use Amazon's EC2 platform. Due to its relatively cheap price, and ease-of-use in terms of setting....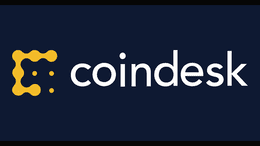 Morgan Creek's Anthony Pompliano aims to list 10,000 openings by the end of the year.
---