Cathie Wood's Ark Invest Sinks Another $10.8 Million Into Grayscale's Bitcoin...
Ark Invest has now bought another $10.8 million worth of shares in Grayscale's Bitcoin Trust. The investment firm bought another 2.14 million shares in the Grayscale Bitcoin Trust, bringing its total shares in the trust to a little over 7 million shares. The firm had been steadily increasing its stake in the Bitcoin trust which currently holds over 600,000 bitcoins, translating to roughly 3.1% of the crypto's total supply. Related Reading | Bitcoin Crashes Below $30,000, Bear Market Or Bullish Setup? Bitcoin continues to struggle with recovery after the digital asset....
---
Related News
Without a doubt, Cathie Wood has been one of the most vocal proponents of Bitcoin's technology and value on Wall Street. Her fund Ark Invest was the first ever institutional fund to invest in through Grayscale Bitcoin Trust (GBTC) in 2015, which was when Bitcoin was only worth 200 dollars. One of Wood's signature funds, […]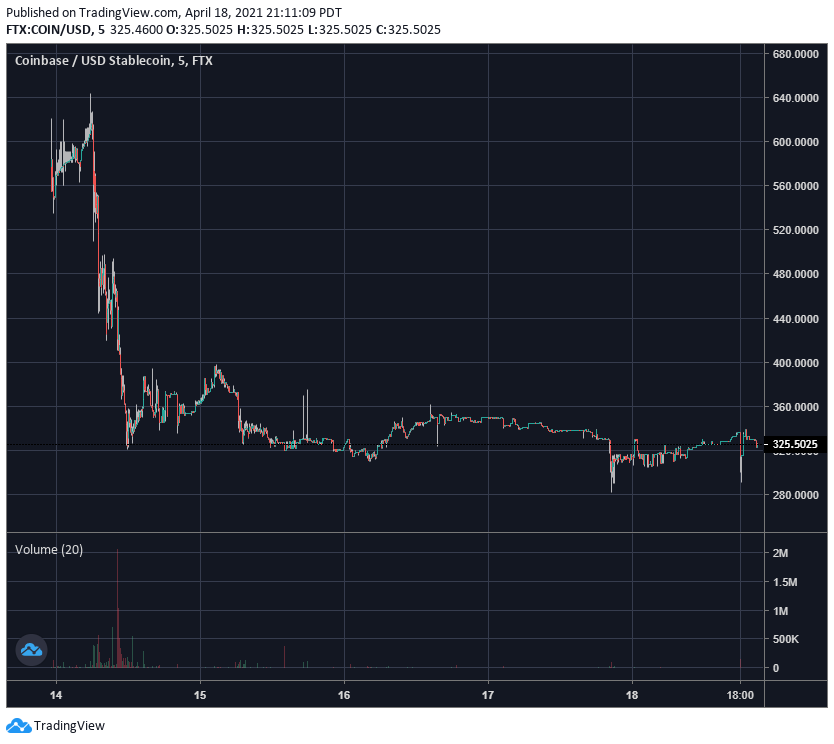 Throughout the years, ARK Invest CEO Cathie Wood has been a fan of blockchain technology and cryptocurrencies. In fact, Ark was the first ever public fund to invest in Bitcoin back in 2015 through the Grayscale Bitcoin Trust (GBTC). With cryptocurrency exchange giant Coinbase direct listing on the NASDAQ earlier last week, Wood's various ARK […]
On Monday, famous investor Cathie Wood's eye-catching fund sold over 98,000 shares of Coinbase.
Cathie Wood's Ark Investment Management has reportedly purchased $19,872,939 worth of bitcoin.
Three exchange-traded funds offered by Cathie Wood's Ark Invest added a total of 341,186 shares in Coinbase (COIN) worth a combined $110 million on April 15. Three exchange-traded funds, or ETFs, offered by Cathie Wood's Ark Invest, including the flagship Ark Innovation ETF, all added further shares in Coinbase Global Inc. (COIN) to their positions on Thursday, April 15.According to a report from Reuters, the Ark Innovation ETF, Ark Next Generation Internet ETF, and Ark Fintech Innovation ETF purchased a combined total of 341,186 shares, valued at $110 million at the close of trading on....
---