Dock Announces Mainnet Launch
Switzerland. September 30, 2020. Dock is pleased to announce the launch of its much-anticipated blockchain mainnet. The mainnet is the culmination of years of collaboration, hard work, and testing that brings to the market a bespoke credential issuing and verification platform. Dock seeks to solve the most difficult issues that face the credential industry today. Currently, most companies rely on centralized platforms that hoard data or issue digital credentials that are easy to forge. Dock was specifically built for this purpose of enabling organizations to create verifiable credentials....
---
Related News
PRESS RELEASE. On a mission to increase brand awareness, grow the community, and promote their upcoming projects, Dock has launched an Ambassador program. In return for executing various tasks including creating extra content to promote an update or launch, translating a blog post, or sharing social media posts, Ambassadors will earn rewards in DOCK tokens. Dock is seeking ambassadors from a wide variety of skills backgrounds to join the program, they will play an important role in growing and maintaining Dock's community, set up local language groups, translate blog posts, and....
XinFin has rolled out stupendously after its Mainnet launch on June 01, 2019. Notably, it's been two years since its mainnet launch.  With the mainnet launch, XDCe has been swapped to XDC token. It is expected the trading volume to go high with the conversion. According to CoinGecko, the XDC price is $0.058 with a […]
Microsoft has launched its open-source, Layer 2 decentralized identification solution ION on top of Bitcoin mainnet.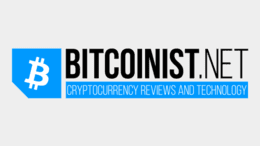 After undergoing 2 beta tests with thousands of players participating, the ASPO World game has officially set an official launch date of February 22, 2022. Similar to the previous 2 beta tests, ASPO World's Mainnet is optimized on most popular platforms today such as Windows PC, MacOS, Android and IOS. To participate in the Mainnet, […]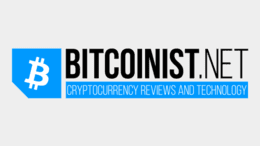 Bridge Oracle will soon be launching services on its mainnet that will permit users to implement real-world DApps on the Tron network with the help of Bridge Oracle. March 1, 2021 — Bridge Oracle is pleased to announce the upcoming launch of its mainnet services. The mainnet will enable users to deploy real-world connected decentralized applications using Bridge Oracle on the Tron network. The launch of a mainnet is always a landmark moment for any blockchain […]
---