Solana reclaims $200 — 3 reasons why SOL price is up 35% in seven days
SOL price continues to climb, with Solana's TVL also hitting a new high of nearly $14 billion. The price of Solana's native SOL coin edged up on Oct. 25 in the wake of a marketwide rally led by Bitcoin (BTC), with the total value locked (TVL) on Solana hitting record highs and SOL's price seeing a promising technical setup.Bitcoin triggers marketwide rallySOL climbed by more than 6% to hit an intraday high of around $214. The price of SOL is now up a little over 35% over the past week, pushing it closer to its record high of about $222 set in early September.Bitcoin's run-up to its new....
---
Related News
SOL price is down 48% year-to-date and data shows that its decentralized apps use is fading out, but there are a few reasons to remain hopeful. 2022 has not been a good start for cryptocurrencies and to date, the total market capitalization has dropped by 21% to $1.77 trillion. Solana's (SOL) correction has been even more brutal, presenting a 48.5% correction year-to-date.Solana (blue) vs. Ether (orange), AVAX (purple), BNB (yellow). Source: TradingViewSolana leads the staking charts with $35 billion in value locked, which is equivalent to 74% of the SOL tokens in circulation. Multiple....
The price of Ethereum (ETH) hit $500 on Binance for the first time since July 2018. The timing of the ETH rally is noteworthy because it comes merely two days after it dropped to $456. Within two days, from its lowest point on November 18, ETH has rallied by nearly 10%. Several key reasons appear […]
According to reports on social media, crypto forums, onchain metrics, and the Solana Status Twitter account indicate that Solana's blockchain has stalled. Solana mainnet-beta suffered a four-hour downtime and is still down after a technical glitch. ** Editor's Note: At 3:30 p.m. (EST) on Sept. 14, 2021, this post was updated with a statement written by the Solana Status Twitter account. At the time of update, Solana's issues still persist and the community is preparing a fix. Solana's Network Stalls In recent times, solana (SOL) joined the top ten crypto assets....
Anyone watching the charts recently will have noticed that Solana (SOL) has been on an impressive uptrend recently. The digital asset had grown from where it had been trending around the $88 price range and has once again made it above $100. While this is a welcome trend for the market, especially Solana investors, we […]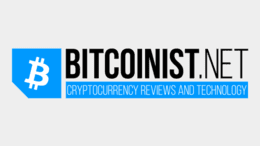 Solana's Breakpoint conference was a great success! Nearly everyone from the Solana ecosystem flew into Lisbon for four days of talks, workshops, and networking. Due to nearly two years of isolation and travel bans, Breakpoint was the first time many people in the Solana community managed to meet face to face. Accordingly, the atmosphere at […]
---