Why Proof-Of-Work Is A Superior Consensus Mechanism For Bitcoin
The proof is in the pudding when it comes to Bitcoin's proof-of-work mechanism versus a proof-of-stake consensus mechanism debate.There have been countless arguments surrounding both the proof-of-work (PoW) and proof-of-stake (PoS) as a means of gaining consensus on a blockchain network. Many people have been asking themselves which one is better, and why? In this article, I'll go over some of the main benefits and drawbacks of each consensus mechanism.Let's dive in.What Is Proof-Of-Work (PoW)?Proof-of-work is a decentralized consensus mechanism first introduced by Bitcoin (BTC). We will....
---
Related News
How Bitcoin's proof-of-work consensus mechanism is a peaceful alternative to the predominant consensus mechanism: warring militaries.
The proof-of-work consensus mechanism used in Bitcoin is an objective measure of history which cannot be changed on the whims of validators.
International Monetary Fund (IMF) took a broad step in recommending creating a payment system with eco-friendly practices. It undertook a study on energy consumption based on the consensus mechanisms of different cryptocurrencies in the ecosystem. The high energy consumption from cryptocurrencies using Proof-of-Work (PoW) consensus mechanism is no longer a hidden fact. Moreover, the mechanism […]
The latest consensus mechanism upgrade is expected to improve several aspects of the network's security and key operations while making it even more environmentally friendly. Supply chain tracking network VeChain has just upgraded its consensus mechanism to what it claims is the "world's greenest" method of verifying blocks on the chain.On Nov. 16, VeChain reached a milestone in its six-year history by upgrading its VeChainThor mainnet to the first phase of the Proof of Authority (PoA) 2.0 SURFACE consensus algorithm. VeChain is a supply chain tracking system that launched in 2015 and....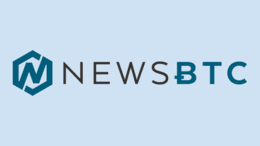 The cryptocurrency world has been adapting to the current demands and generating new consensus algorithms with better functionalities. The first consensus algorithm was the Proof of Work algorithm, but today there are various protocols such as Proof of Stake and Proof of Space. Specific consensus algorithms offer certain advantages over others. For example, the Proof of Stake algorithm is a more secure, faster and cheaper consensus protocol than Proof of Work. LaneAxis, the world's freight brokerless direct freight network, utilizes a Proof of Stake algorithm to ensure quick transactions....
---