'Education Is Power'— Jack Dorsey and Jay-Z Launch a Bitcoin Academy in Brooklyn
The founder of financial tech company Block Inc., Jack Dorsey announced he is collaborating with the rapper Jay-Z by launching a Bitcoin Academy in Brooklyn. The Bitcoin Academy's mission aims to empower and provide education to the region. The project's website further details that residents of Marcy House, located in Brooklyn, New York will be eligible for free courses and other benefits like internet data plans. Marcy House Residents Welcome to Attend The Bitcoin Academy — 'Making Powerful Tools More Available' Jack Dorsey, the former CEO of....
---
Related News
Rap star Jay-Z, otherwise known as Shawn Carter, and Block CEO Jack Dorsey, recently airdropped bitcoin to members of the Bitcoin Academy in Brooklyn. Jay-Z's mother, Gloria Carter explained in a statement that a myriad of residents from Brooklyn's Bedford-Stuyvesant participated, and more than 350 people attended the crypto classes. Hundreds of Brooklyn Residents Attend Bitcoin Academy — Some Attendees Enrolled in a Grant for $1,000 in Bitcoin During the first week of June, Bitcoin.com News reported on Jack Dorsey and Jay-Z teaming up to launch the Bitcoin....
The Bitcoin Academy will help those in financial hardship with free courses, devices and data plans for residents of Marcy House in Brooklyn, New York.
Twitter co-founder Jack Dorsey and legendary rapper Shawn "Jay-Z" Carter are funding The Bitcoin Academy (BA). Created as an exclusive program for residents of Marcy Houses, a New York City own apartment public housing complex, to provide access to free Bitcoin education classes. Related Reading | Cardano Founder Says Ethereum Merge Not Coming Until 2023 The […]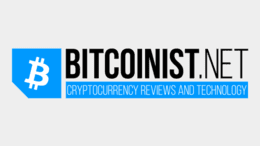 The Bitcoin Academy wasn't as well received as it should've been. The organization needs good press and got it. The Business Insider article "How Jay-Z and Jack Dorsey's Bitcoin Academy provides financial inclusion and breaks down barriers of inequity" is positive and then some. Is it too cynical to be suspicious of a positive portrayal […]
The Shawn Carter Foundation and Cash App will provide informative seminars and classes on Bitcoin to specific New York City residents this summer. Legendary New York hip-hop artist and producer, Jay-Z has joined forces with the founder of Cash App, Jack Dorsey, to launch 'The Bitcoin Academy', an educational programme advocating for the democratic vision that "education is power."Exclusively available for residents of the Marcy Project public housing complex in New York City, the scheme will commence June 22 and run until September 7 with options for both in-person and online attendance.....
---