Whales May Attempt to Dump Bitcoin above $19K, OKEx Analyst Warns
Bitcoin bulls should brace for an impact from traders holding larger quantities of the cryptocurrency tokens, warns Robbie Liu.
---
Related News
Bitcoin prices climbed above $60,000 for the first time in two weeks, raising prospects that the cryptocurrency would keep rising into the new quarter after closing the previous one almost 100 percent higher. Nevertheless, analyst Robbie Liu noted that the recent Bitcoin rally has resulted from "overheated retail action." The OKEx researcher highlighted rising premiums […]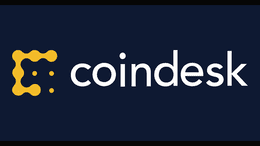 Data from OKEx gives one explanation of how bitcoin whales were able to influence the market during the rallies.
Bitcoin price is now trading at roughly 15% less than it was just days ago, falling short of setting a new all-time high by just a few hundred dollars. A new record was so close bulls could taste the victory, but the achievement was blocked by massive whales who reloaded centralized crypto exchanges with a […]
A recent downside correction in the Bitcoin market has done little to offset its long-term bullish bias, indicates Robbie Liu. The OKEx investment analyst listed a flurry of trading data readings that showed the cryptocurrency facing limited downside risks. He noted that the last week's "Musk rally" of more than $6,000 helped the bullish sentiment […]
Tesla CEO Elon Musk believes that too many dogecoins are held by too few whales and has made them a huge offer. He will give his full support if they sell most of their coins, and will even pay actual money for them to destroy their coins in some provable fashion. Some believe that major dogecoin holders need to consider Musk's offer for the long-term health of the meme cryptocurrency. Elon Musk's Big Offer to Large Dogecoin Holders Elon Musk believes that dogecoin's uneven concentration in the hands of a few holders is the only real issue with the meme cryptocurrency and....
---